Roof Cleaning Services in Phoenix AZ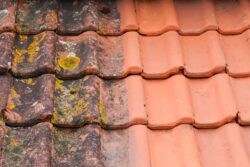 Are you tired of looking at a dirty and stained roof that's full of dirt, debris, or even bird waste? Don't let it bring down the appearance of your property any longer! 360 Precision Cleaning is here to save the day with our expert roof cleaning services in Phoenix, Scottsdale, Paradise Valley, and Tempe.
With hundreds of roofs cleaned every year in Phoenix, we know what it takes to get your roof looking like new again. Our experienced technicians use safe and effective low-pressure washing techniques to remove even the toughest stains and grime. Whether you have a small one-story home or a large three-story property, there's no roof too big or too small for us to tackle.
We are insured and bonded, and our technicians have years of experience working on ladders. You can trust that your roof and home are in safe hands with us. Our low pressure washing technique will ensure that we never damage or harm your roof or home.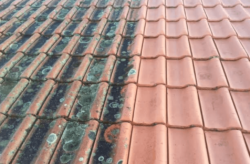 Don't wait any longer, give your property the gift of a clean roof. Contact us today for a free quote and see the difference a professional roof cleaning can make!