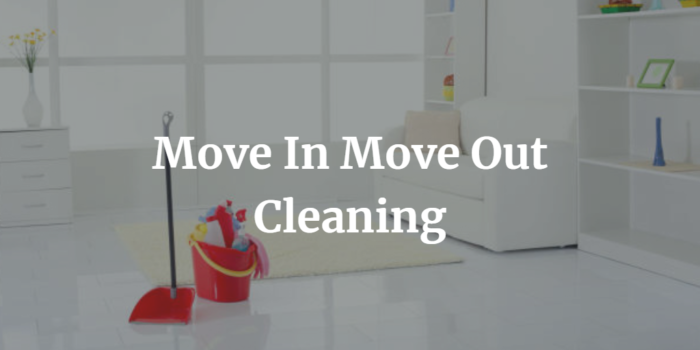 Move In Move Out Cleaning Service
What does a Move In or Move Out Cleaning include?
Move out and Move In cleanings include a deeper cleaning touch to all areas of your home. These cleanings includes additional tasks such as in cleaning of baseboards, walls, cabinets, cleaning the laundry room and living room cabinets, interior fridge cleaning, and much much more. These cleanings can also help tenants get more of their deposit back.
Our Move In Move Out Cleaning Service allows us to do a detailed cleaning of your home, apartment, studio, or vacation rental to remove excess amount of dust. If you are moving in, getting ready to sell your home, or preparing for an event hire us for a detailed cleaning of your place!
What is included in the Move In Move Out Cleaning Service?
In addition to what is included in our standard cleaning, we wipe down the baseboards, trim, dust all fans, vents, and wipe down all light switches throughout the home. This service is recommended for households with 2+ pets and for homes that have not been deep cleaned in over 6 months. Please let us know if need any service not found on the list. We would be happy to accomodate your request whenever possible.
BOOK APPOINTMENT
Move Out Cleaning Service Cost and Addon Services
If you want to maximize the return of your security deposit, the move out cleaning is extremely important. We offer:

Refrigerator and Freezer – We remove everything from the inside of the refrigerator and freezer, and then clean and disinfect it. +$25
Blinds – We will dust and wipe down blinds +$45 (Note: Price may vary based on the size of home.)
Inside Oven – We will clean inside and behind of oven, bottom drawer and drip pans +$25
Inside Cabinets – Disinfect and wipe down inside of all cabinets +$40
Walls – Wiping down and removing stains off walls **Prices vary by size of home
Garage – We will clean your empty garage +$40
Pets – Removal of pet hair throughout the house +$25 (Minimum of two pets)
One Load of Laundry – We will wash and fold your load laundry +$25*
Patio – We will remove cobwebs and sweep +$35
Packing Services – $19/ per hour
$45 Flat or Hourly Rate – Minimum of TWO hours. Let our cleaning professionals know what area of your home you would like them to focus on!
Book Your House Cleaning Appointment Now!
Our company has five star reviews on Google, Facebook, Yelp!, HomeAdvisor, and many other top review sites. Contact us today at (480) 418-3007 for a free quote, or visit our online booking form to schedule your appointment!

* Detergent provided by client, unless arranged otherwise before arrival. Laundry must be ready, and already placed within a laundry basket or bag. We cannot complete laundry service add on if the laundry is not ready. If the laundry room is offsite and/or requires payment please leave any necessary keys, and/or method of payment.