May 10, 2022 by 360 Precision Cleaning
---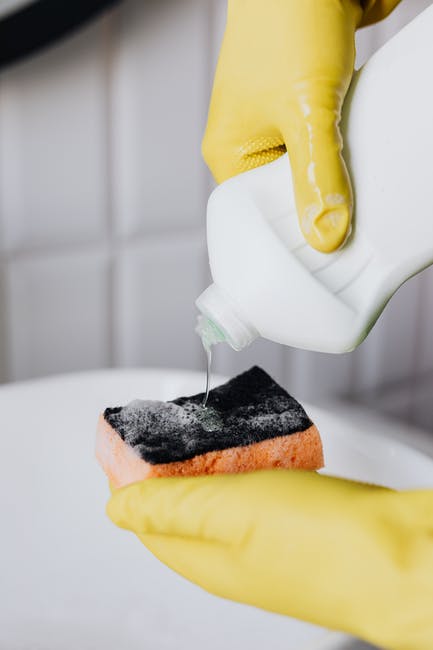 Did you know there are around 5.6 million Airbnb listings worldwide? With such competition in the marketplace, it's vital to keep your property clean and tidy to make it as appealing as possible to potential guests. But how can you find a residential maid cleaning service in Paradise Valley that can look after your Airbnb property?
If your rental space isn't spotless you could lose money and receive negative reviews on the site, affecting your ability to attract new visitors.
The good news is you can hire a top-class cleaning firm by looking for several crucial qualities.
Industry Experience
It's important to choose a company that has plenty of experience carrying out residential cleaning services. Their expert staff will understand where dust and dirt are most likely to gather and go unnoticed to the untrained eye.
They will then devote more of their time and attention to these areas. Seasoned professionals will also know the best types of products and materials to treat different items. This can protect items such as furniture and artwork to ensure your Airbnb property stays in excellent condition.
Licensing and Insurance
Before hiring a cleaning firm, you should ask if they have the proper licensing and insurance in place. If this is not the case and their employees cause damage, you could have to pay for the repairs out of your own pocket.
A trustworthy company will be happy to confirm they have adequate coverage in place for your peace of mind.
Cleaning Company Location
It's a good idea to hire a maid cleaning service that is based within your local area. This means their staff will not be rushing to cover huge distances between jobs, possibly resulting in less satisfactory cleaning standards.
Therefore, if you are looking for a move-out cleaning service in Tempe or home cleaning in Scottsdale, it can be best to book with a local firm.
Recommendations and Reviews
One of the easiest ways to get an idea of what to expect when you hire cleaning services in Phoenix AZ is to ask for recommendations. If friends or family have used a firm that provided a great service, then this can give you the confidence to hire the same cleaning company.
But, you can also get useful information from online review sites. While it's important to remember that not all comments may be fair, if there are a lot of positive reviews this can be a good sign.
You may also find it useful to ask a maid cleaning business if they keep a list of verified client testimonials. This can give you a good picture of the quality of a firm's services and help you decide if they are a good fit for your cleaning needs.
Staff Quality
The chances are you would prefer to allow a cleaning company's employees to carry out their jobs without you needing to supervise. However, this means you need to be able to trust the staff members who are on your property.
Ask an Airbnb cleaning service about their recruitment processes and confirm you are happy with their standards. For example, you can inquire if the business conducts background checks and if they ask for references. It can also give you reassurance if the firm carries out interviews before hiring a new member of staff.
You may also wish to ask about their employees' reliability and confirm they will turn up on time. This can make you more comfortable when leaving the employees in your Airbnb property on their own.
Range of Services
Not all Airbnb cleaning services are created equal, and you should ask about the range of services a company offers. If a company only offers a basic clean, you could be disappointed with the results. Worse, your guests could be unhappy and leave negative reviews online.
For example, if they turn up to a luxury home in Paradise Valley and find that it's dirty, they are likely to make a complaint. They may also advise others not to stay in your property. That's why it's crucial to hire a professional firm that has employees with a keen eye for detail.
They will also be happy to customize their services. You can then agree on a list of tasks so you know your property will get the attention required.
You can also check if a cleaning company can use eco-friendly products. This can help lower your carbon footprint, and also be an excellent selling point. Many people live eco-friendly lifestyles, and they may prefer to stay with a host who shares their values.
Maid Cleaning Service in Phoenix Pricing
While you will want to use the best cleaning company, you will also want to keep your costs low. If you pay too much, the move-out cleaning cost can eat into your profits and lower your return on investment.
When booking with a short-term rental cleaning service, be sure to ask about their pricing and check if they offer a money-back guarantee. You can then be sure you're getting a fair price from a top-class maid service.
Contact 360 Precision Cleaning Today
Hiring a professional maid cleaning service in phoenix can set your Airbnb property apart from the competition and help you attract customers who are willing to pay higher rental fees.
At 360 Precision Cleaning, our team specializes in Airbnb cleaning services to ensure your property is always in pristine condition for the arrival of your next tenant. This can translate into more 5-star reviews, more bookings, and more profitable rental revenues.
We are proud of our customer retention rate and look forward to working with you on a long-term basis.
To discuss your Airbnb cleaning needs and to get a free quote, contact our team today.