September 14, 2018 by 360 Precision Cleaning
---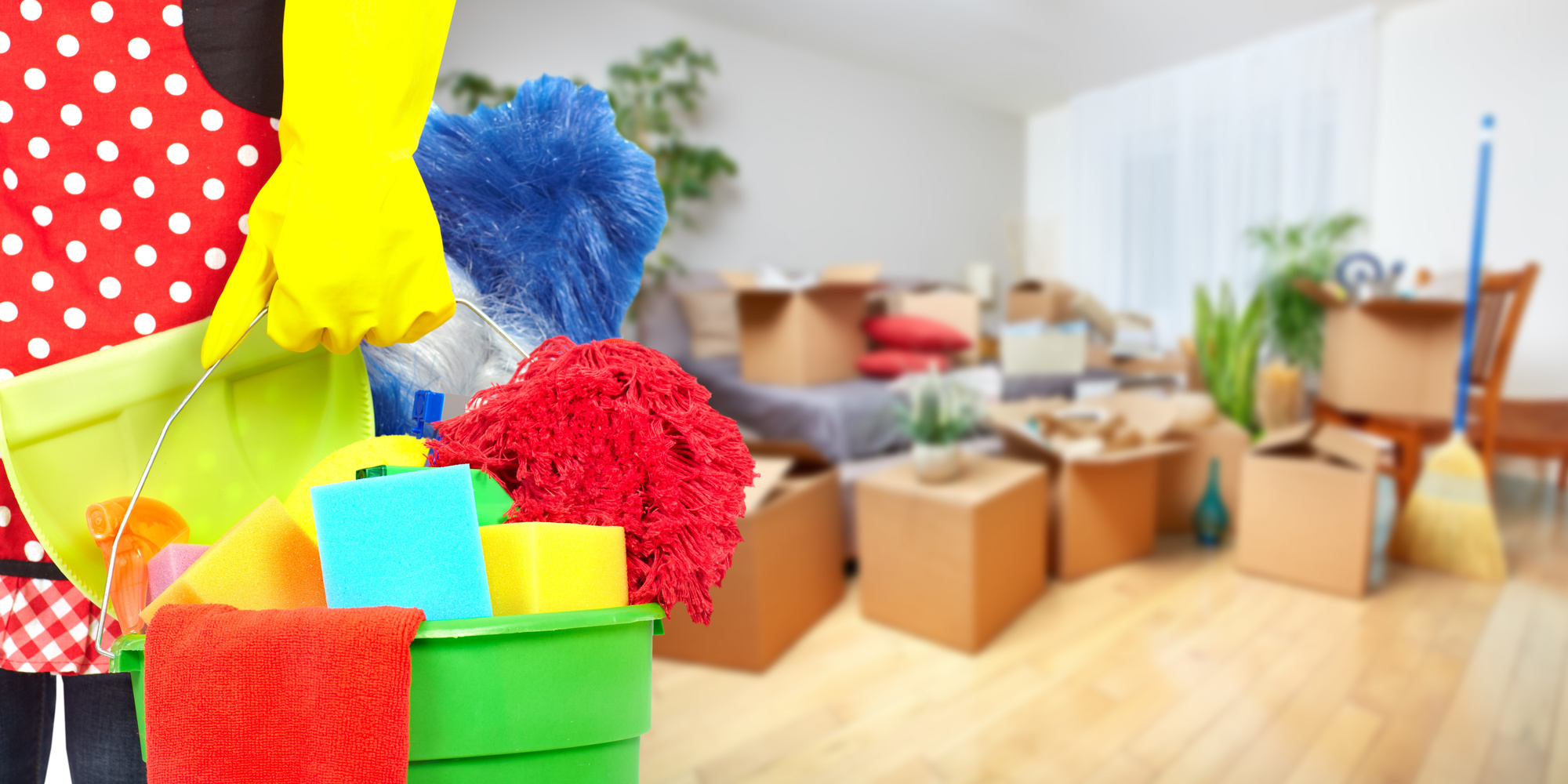 In the United States, nearly 6 million new and existing homes are sold each year. Add to that amount the number of people coming and going from apartments and other rental properties and you begin to appreciate the fact that people are moving constantly!

For better or for worst, every year a countless amount of people are tasked with packing up their homes, restoring them to pristine condition and hauling all of their valuables away into new spaces.

And in case it wasn't obvious, all of that packing, cleaning, and moving can be a serious pain.

Fortunately, there are services that exist that can help you with all of your home cleaning needs.

Below, our team has created a comprehensive guide on what a typical moving out cleaning cost might be and whether or not pursuing these services is worth your money!

[dfp_ads id=1670]
Flat and Hourly Move Out Cleaning Cost
When you are trying to figure out what a move out cleaning cost might be in your area, you'll likely be presented with flat or hourly rates.
With a flat rate, you'll need to describe your home to the cleaning service you're engaging and they will give you a unique quote based on the amount of labor they estimate.
An hourly rate's base, on the other hand, won't vary based on your home size. It will, however, differ from cleaning service to cleaning service and be affected by the average cost of goods and services in your area.
To give you a number to work with, a well-priced move out cleaning service in the Scottsdale, Tempe, Chandler/Greater Phoenix Arizona area will run you about $35.00 – $55.00 per hour, or more depending on special needs or requirements your home might require.
Move Out Cleaning Cost Per Item
Some people are just looking for their cleaning service to assist them with the cleaning of specific items (for example, cleaning a stove or refrigerator).
To help you get an idea of move out cleaning cost on a per item basis, below are some categories coupled with some information on what cleaning costs might be in association with each of them.
Kitchen
Kitchens are a common pain point when it comes to move out cleaning for both homeowners and renters.

Within the kitchen, refrigerator and freezer cleaning will typically run you $25 and over. We recommend that all items be removed from your kitchen and freezer prior to requesting professional cleaning to avoid incurring miscellaneous charges.

Ovens are another tricky appliance that you may want to get professional help with. Expect to pay in the vicinity of $25 for an internal oven cleaning which includes cleaning of its bottom drawer, drip pans, and behind the unit.

Your kitchen's cabinets can also get cleaned professionally and prices may vary based on how many cabinets you have. For a standard home, expect to pay $40 or so for thorough cleaning and disinfecting of cabinet spaces.

[dfp_ads id=1672]
Garage
Garages are prone to attracting a lot of dust, bugs, and other undesirable filth that a professional cleaning service can manage on your behalf. What's important to note with garage cleaning is that cleaning fees are typically quoted assuming that you've already emptied your garage out.
Cleaning for an empty garage will run you $40.00 and up.
If you need help packing your garage, expect to pay packing fees on top of your cleaning fee. Packing fees are typically offered by cleaning services and will be roughly $20.00 per hour.
Patio
If your patio has seen better days, you can have a cleaning crew come in to de-web it and give it a sweep. Prices for patio cleaning will depend on its condition but should run you $35.00 and up.
Pets
We all love dogs and cats but we also all know that they can wreak havoc on the cleanliness of your home. If you have pet-related cleaning issues you need help with like the removal of hair throughout your house, charges can start at $25 and go up from there depending on the number of pets in your household.
Miscellaneous
General wall cleaning is a task that can get requested for any number of rooms in a house. Unfortunately, given how variable house sizes can be, we can't give you an average price.
Your best bet is to discuss the square footage of your house with your cleaning crew and get a quote.
If you need help cleaning your blinds (which can get exceptionally dusty) you can expect to pay about $45.00 to have all of your blinds thoroughly serviced if you have a standard sized home. Again, prices can vary if your house falls above or below average size.
Finally, if you need help with laundry, some cleaning services can help you out on a per load basis. A load of laundry will run you roughly $25.00 and up.
Be prepared to provide your own detergent for this service and to have your dirty clothes prepped in a basket.
Wrapping Up Move Out Cleaning Cost: What You Should Expect to Pay
Move out cleaning cost is variable from area to area and from company to company. In summary, expect to pay either a flat rate given the size of your home, an hourly rate or expect to pay per item prices if there are specific things that need attention.

Ultimately, the time you'll save by hiring a cleaning service and the maximization of the security deposit you'll get back make bringing in a team of professionals well worth the cost!

If you live in the greater Phoenix area and need your home cleaned because you're moving out or just because you'd like to revitalize your living space, our team at 360 Precision Cleaning has you covered!

We've been saving people like you time and money on security deposits for years.

Let us take our expertise and help you today!

Get your free estimate by clicking here!

[dfp_ads id=1671]