October 10, 2018 by 360 Precision Cleaning
---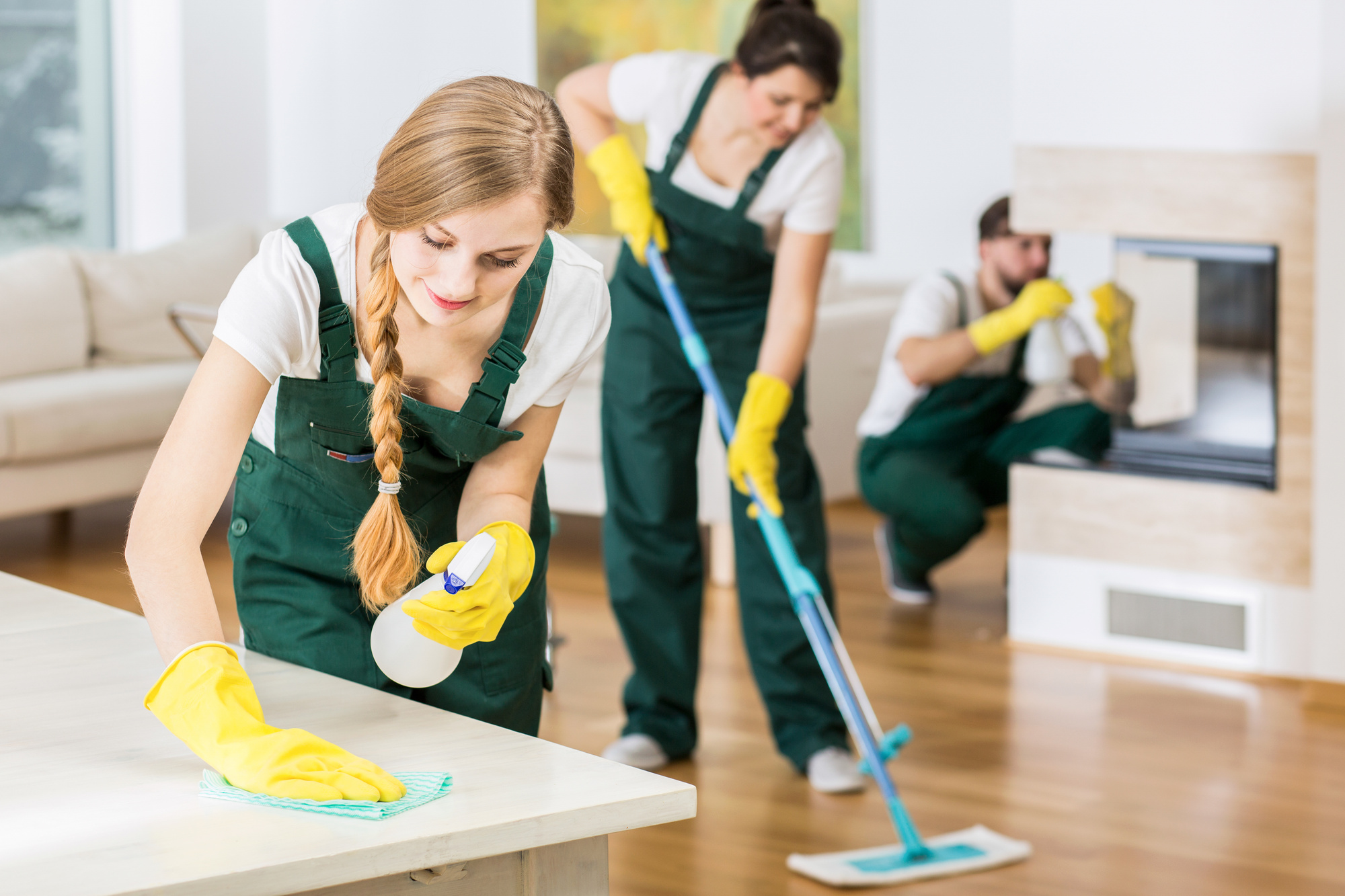 When you're looking to move out of an apartment, you'll be faced with an endless amount of jobs to do, like the job of cleaning.
That's why moving is listed as one of the most stressful things we ever have to do.
But just because it's stressful, it doesn't mean that you can avoid what needs to be done, and cleaning is going to be at the top of your to-do list. But what if you don't want to clean, or don't have the time?
That's where apartment move-out cleaners come in, but if you're wondering whether it's worth the cost, here's a rundown.
[dfp_ads id=1670]
You Don't Like Cleaning
Dust and grime build up fast, and it's an ongoing struggle to keep on top of it, even in a small sized apartment. That's before you pull everything out of place to move out.
If you're not a fan of cleaning, a deep clean before you move isn't going to be something you'll want to face.
Over 40% of us don't like to personally clean the toilet on a regular basis, let alone other areas of the home. If cleaning isn't your thing, then the stress and inconvenience of a deep clean before a move is going to be magnified.
If you're finding yourself nodding along, then you should look at outsourcing your apartment move out cleaning.
Still not convinced? Check out our reasons why you should look to have your home deep cleaned before moving.
Lack the Equipment or Materials
Do you know your J-Cloth from your feather duster?
Cleaning materials aren't the most thrilling purchases to consider, so you may only have the basics to hand. You might also be lacking in heavier duty equipment you need for a deep clean like a vacuum cleaner.
Without the full arsenal of cleaning equipment and materials needed for the job, you might not be able to do the job well, or worse yet you might not complete the job at all.
You won't have that problem if you hire a maid to do the job for you, as long as you choose the right cleaning firm.
Before you hire any firm, ask them about the materials and cleaning they have and use. If you're not satisfied, don't be afraid to look elsewhere.
You Don't Have the Time
It's a cliche, but time really is money. If you sacrifice your time to clean, you're giving up opportunities to do other things. You might be forced to take time off work just to get your house in order.
Of course, that isn't the only problem to consider when it comes to organizing a house move. There could be a hundred different jobs to organize and supervise, from packing to sorting out transportation. Do you even have the time to spare?
This is another reason why an apartment moving service can help you reduce the stress of moving.
If you don't have the time to spare or your time is better spent on other tasks, hiring outside help can allow you to tick off one of the biggest and most time-consuming tasks.
The Cost
Moving can be pretty expensive, so you might be concerned about the move out cleaning cost. Is hiring move-out cleaners worth it from a financial point of view?
The best way to approach that question is to compare the value of your time against the cost of outsourcing. Can you afford to outsource the stress of cleaning?
Before you do anything else, you should get an estimate from a firm before you commit. This will help you get an idea as to whether a firm is affordable within your budget. It'll also help reduce any nasty surprises on the bill if a deep clean has to be a little deeper than originally expected.
Booking a good cleaning firm might not be the sort of outlay you want, but you reap the rewards with a professionally tailored cleaning service that'll leave your soon-to-be ex-home in great condition.
Plus, it can actually save you money, as hiring a cleaning lady could help you retrieve your full deposit refund. Here are 10 ways a cleaning service can help you do just that.
[dfp_ads id=1672]
Know Your Requirements
We've already touched upon the fact that the move out cleaning service cost will depend on the size of your apartment and the job itself. If there's a lot of cleaning to be done, that's naturally going to cost more money.
That's why you should be sure of your requirements before you speak to a firm. It can help you decide whether you're comfortable paying for a cleaning service or not.
It'll also help you decide whether the job is too big for you to do yourself. If it could take you a few days to clean your apartment on your own, is the job worth outsourcing?
You won't know the size of a job – or be able to judge whether the cost of outsourcing is worth it – without being sure of your requirements yourself. Take a tour of your apartment and make notes as you go, listing all the cleaning you think needs doing.
It won't be exhaustive, but it should help you get a good idea of the size of the job. You might not think of everything either, so a cleaning firm can help you pick up anything you've missed.
We don't always think of cleaning all the baseboards in our home, for instance, but it's a job that needs doing if you want to get your deposit back in full.
Apartment Move-Out Cleaners Get the Job Done
So, it's time to answer the question: are apartment move-out cleaners worth it?
Well, we reckon the answer is yes. If you value your time, or you just don't have the time, then hiring a cleaning firm could be your best option.
They're also a great option for those that don't have the materials or don't like cleaning. Do away with one less moving out stress by hiring professional move-out cleaners like us to take care of the problem.
Got any questions? Check out the moving in or out cleaning services we offer, or call us and get in touch with us to discuss your requirements.
[dfp_ads id=1671]