June 14, 2022 by 360 Precision Cleaning
---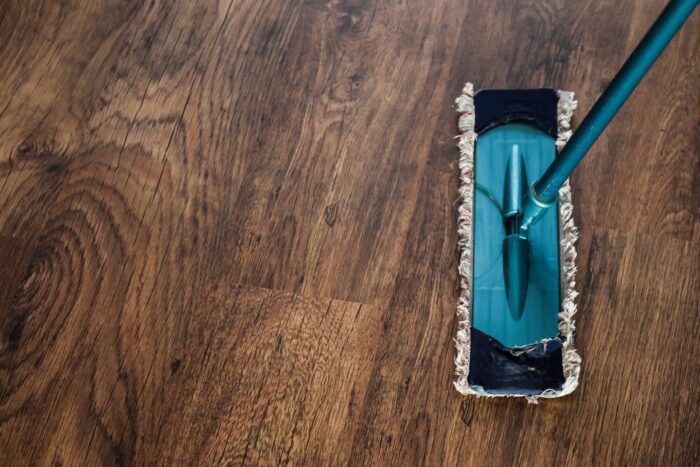 Summer is here, and the weather is getting toasty. You may want to sit back and relax on your patio (or in the safety of your air-conditioned home), but you need to do a quick cleaning session first.
Summer cleaning might not seem important, but if you want to avoid pests and keep your home tidy for any summer house parties, you need to clean ahead of time.
We're here with a few of our best cleaning tips to get you started. Start gathering your favorite cleaning supplies and read on to learn more.
Do a Beginning-of-Summer Decluttering Session
We all know about the importance of spring cleaning, but you should be doing a deep clean at the beginning of every season if you want a truly spotless home. Start your summer cleaning session with a decluttering session to get rid of (or store) all of the things that you don't need during the balmy summer months.
Get several boxes or bags together and designate one each for:
Throw away
Donate
Keep
Fix or repurpose
Wrong room
When you declutter, you should work in small sections. Instead of taking care of an entire room at a time, opt for closets or corners of a room. This will help you make quicker progress, and you won't have as many opportunities to get distracted.
When you're decluttering, don't leave your area. This is what the "wrong room" box is for. When something is misplaced, put it in that box and put it where it belongs later on at the end of your decluttering session, so you don't lose focus.
The other boxes are self-explanatory.
When you come across an item that you no longer need and it's in poor condition, it goes into the "throw-away" box. If it's in good condition, it goes into the "donate" box. Alternatively, if you could use it for parts (for crafts or rags) or fix it, it goes into the "fix or repurpose" box.
If you still need and use it, it goes into the "keep" box.
What to Put Away During the Summer
So what kinds of things need to be put away when summer starts?
This is a great time to find storage options for your holiday decorations, winter clothes, and anything else that won't get any use during the summer months. We recommend renting a storage unit if you don't have a lot of excess space at home. This is the perfect place to put large seasonal objects, and you can use it for your summer objects when the season is over.
When it comes to bulky winter clothing, consider finding overhead or under-bed storage options. This way, it's easy to access the clothes in the rare event that you need them, but they'll be out of the way for the time being.
Keeping Your Home Clutter-Free During the Summer
During the summer, when you and your family are always out and about doing fun things and trying new activities, how can you keep your home clutter-free?
Make sure that everything always has a place. Before the summer starts, put everything in a specific spot and label it if you have to. When that object gets used, it must go back to the spot.
We recommend trying some DIY organizers to get (and keep) your space more organized for the summer. Again, using labels can be helpful.
When you bring something new into the home, make sure there's somewhere for it to go that isn't on the floor or counter. If there's nowhere for it, find something else that it can replace.
Keep laundry hampers in any room that someone may disrobe in (or even outside if you or your family members are prone to shedding layers in the hot sun).
Clean Your Air Conditioning Filter and Fans
*nbsp;
Before the summer gets into full swing, make sure that you clean your AC filter and your fans (ceiling fans or normal fans). You want to make sure that they're free of dust and grime if you want them to work properly.
A grimy AC filter can stop the flow of air or even release allergens into your home. A dusty fan can make your home musty. This is a quick and easy cleaning project that will help you keep your home cool, clean, and comfortable all summer long.
Clean Your Refrigerator (and Freezer)
When was the last time you cleaned out your refrigerator? The beginning of summer is the perfect time to empty it out and make sure that it's clean so you're ready for summer house parties and barbeques.
Remove everything from your refrigerator and set it all on the counter or table. Wipe down every surface of the refrigerator with soapy water and then a damp microfiber cloth to get rid of any residue. If you have removable drawers, we recommend taking them out and letting them soak.
When the refrigerator is clean, start going through all of your food to determine what should and shouldn't go back in. For most things, you can check the expiration date. For leftovers, you may have to use the smell test.
Remember that expiration dates aren't always accurate, so use your best judgment.
Leave plenty of room in your refrigerator for fresh produce. Summer is the best time to visit local farmer's markets and stock up.
Repeat this process with the freezer. Place a box of baking soda in the refrigerator to prevent smells and excess moisture.
Tidy Up Your Outdoor Space
Your home's interior is important, but our summer parties will likely extend outdoors. Make sure that you take an afternoon to clean up your patio.
If necessary, use a pressure washer to get rid of any grime on the patio itself, your home's exterior, or your outdoor furniture. If your furniture is still somewhat clean, wipe it off with a sponge and some soapy water to get it clean enough for guests.
Make sure there's no outdoor clutter, like gardening supplies.
Take this time to clean out your gutters as well. There's likely plenty of debris lurking that should be removed before summer storms.
Start Wiping Counters and Walls Daily
It's a good idea to make a habit of wiping down your counters and walls often, at least in the kitchen. You should always "clean as you go" while you're cooking, but it's extra important during the summer.
Bacteria and bugs thrive in the heat and humidity. Any leftover organic waste from cooking will attract gnats and flies, and you may experience mold and mildew.
When you wipe down your counters and walls, you'll protect your home from pests and rot.
Sweep and Vacuum Common Areas Often
During the winter, when people are staying inside, you can get away with sweeping and vacuuming once per week or less. During the summer, this isn't as easy. You want to sweep and vacuum often (and for some households, that means every day).
Sweep your mudroom or foyer (or wherever people enter your home). Even if they take off their shoes as soon as they arrive, they may track in dirt, mud, or debris.
Vacuum the carpets and rugs to remove any pollen, dust, dirt, or other allergens. You'll be grateful that you did.
Choose the Right Times to Clean
Temperatures in Arizona are absurdly hot during the summer, so it's in your best interest to be strategic about your cleaning sessions.
When you're cleaning your AC and fans, do so in the early mornings or after the sun goes down so you can sacrifice your interior cooling systems for a few minutes at a time.
The same is true for cleaning your patio. Don't do it when the sun is high, or you'll risk overheating.
Hire a Professional
There's no shame in hiring a professional cleaning service for occasional deep-cleaning sessions, one beginning-of-summer deep-clean, pre-party cleans, post-party cleans, or even weekly cleans.
We get that you're busy during the summer and you want to enjoy it while it lasts. By hiring a pro, you'll save yourself time and energy so you can focus on what you enjoy.
It's Time for Summer Cleaning
Use these summer cleaning tips to get (and keep) your home tidy and clean all summer long. You'll be prepared for your summer parties and any other fun in the sun (or in the oasis of your air-conditioned home) all summer long.
If you need help cleaning your Arizona house this summer, we want to meet you! Contact us at 360 Precision Cleaning with any questions or book a cleaning session today.