June 4, 2019 by 360 Precision Cleaning
---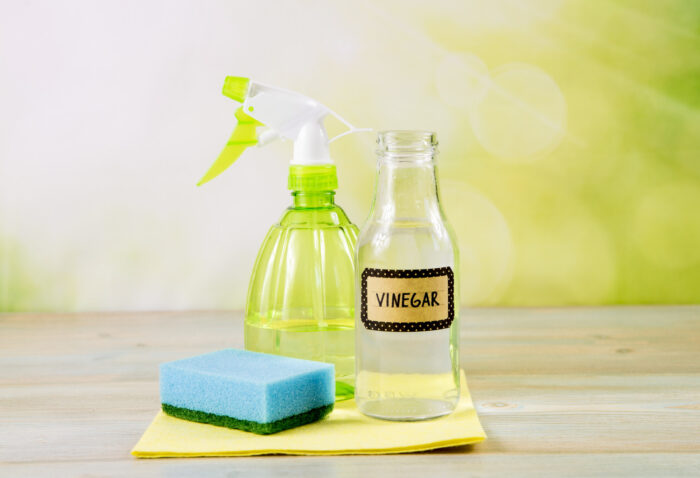 When you want your home or office to stay clean and green, it pays to use eco-friendly cleaning services. 

This option is great for the environment and allows you to keep the building as clean as possible. The more you look into the products and techniques used, the easier it'll be for you to begin taking advantage of them. 

With this in mind, follow these tips to get the help that you're looking for. 

[dfp_ads id=1670]
1. Eco-Friendly Cleaning Uses Natural, Not Chemical Products
If you're interested in eco-friendly cleaning services, start by understanding the products used for this job. 
For instance, green-friendly cleaning products are often made with substances like mint, tea tree oil, and apple cider vinegar. These ingredients allow you to clean your building without using polluting chemicals. They're safer, healthier, and better for you and the environment. 
In a world where environmental friendliness is gaining more traction, you owe it to yourself to find the products that help you receive this and do your part. 
2. They're Gentler to the People Who Live and Work in the Building
Aside from the environment, you need to also make sure that you're looking out for the people inside of your house or office building. 
Eco-friendly products are incredibly gentle and will be less harsh when you come in contact with them. Chemicals can create damage when inhaled or when you come in physical contact with them. They may also trigger allergies and other sorts of respiratory problems. 
By using all-natural cleaning services in your building, you can count on these products being gentler — which is especially important if you have babies or pets. Chemical formulas are often the culprit behind skin irritation, breathing difficulties, and other unusual symptoms. 
3. You'll Get a Cleaner Building without Damaging the Environment
When you get cleaning services, you should always make sure that the products don't damage the environment. 
Right now, many businesses are looking into eco-friendly measures to receive incentives and also improve their reputation. This is the way that every industry is headed, so you can reduce your carbon footprint by looking into green-friendly cleaning techniques. 
4. Enjoy Cleaner Air
In a world where more than four million deaths per year happen as a result of air pollution, you should take every measure to make sure your indoor air quality is sound. 

When you inhale irritants, it can create dire consequences. By taking the time to look into techniques that protect breathing air in your building, you will also avoid liabilities and look after the medical needs of everyone inside. 

[dfp_ads id=1672]
5. The Building Will Smell Phenomenal
Using green friendly cleaning products will make your building smell heavenly. 
It's the little touches that go a long way when it comes to your building's cleaning. Natural products are often made with substances that smell great, so getting eco-friendly cleaning services will not only make your building sustainable but also improve your mood while you are indoors. 
6. Save Money and Reduce Waste
These products and cleaning methods generally cost less than their chemical-based counterparts. 
Natural products are found in abundance, so you don't have to worry about paying an arm and a leg to get the cleaning that you're looking for. This lowers your cleaning bills and lets you get long-lasting service. 
Getting a deep professional cleaning can usually cost you between about $100 and $300 depending on what sort of projects you need. 
7. Cleaning Companies Are Turning to Eco-Friendly Services and Products
The beauty of switching to eco-friendly cleaning is that a growing number of companies are now offering these services. 
It's great for the environment as well as for the company's reputation, so you should find no shortage of professionals that can assist you in this regard.
Make sure you look into the different techniques and products they use so you can get the best possible service. Ask about what makes them unique and how they handle the cleaning process. Don't base your decision solely on price. 
In many cases, these companies will have certifications that let you know they specialize in eco-friendly cleaning. If you operate a business, it can be worth your while to look into certifications of your own. 
For instance, many companies today receive LEED certifications, which are given to workplaces that use green-friendly practices. Working with a green-friendly cleaning company can be just what you need to get this certification. 
8. Get Better Results
Eco-friendly cleaning should never be seen as a consolation prize — you'll find that it also yields better results. 
In many cases, chemical cleaning products simply mask the dirt and grime, while green-friendly products clean them at a deeper level. This means that not only will your building be cleaned more effectively, but you'll have to get cleaning services far less often. 
This gives you better control over your building's cleanliness and goes a long way toward helping you save money. In exchange, your business or household will be more profitable and cut out financial waste. 
Get the Cleaning Service You Need
When you need eco-friendly cleaning, you should take these points to heart. 

The way you clean your building will influence the health and well-being of its residents. They will breathe fresher air, reduce their exposure to harmful chemicals, and feel better overall. It all begins by finding the assistance of professionals that specialize in green-friendly cleaning services. 

Our company specializes in green cleaning, and we would love to help you out. 

Take time to contact us when you need any sort of cleaning service. 

[dfp_ads id=1671]