June 24, 2019 by 360 Precision Cleaning
---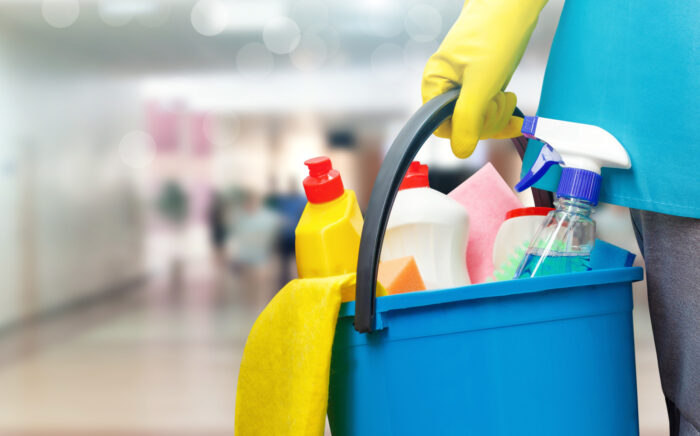 Sure, it feels nice to have a clean and organized home. However, this requires a lot of time and effort that you may not have, especially if you have a busy schedule throughout the week. To maintain a clean, healthy, and tidy indoor environment, you need to occasionally enlist a maid service in Phoenix.
Choosing the best maid service isn't all about finding someone who can clean. There are lots of factors that come into play, especially if you'll be using the services regularly.
With this in mind, here are the top ten tips you should have in mind when looking for the best maid service in Phoenix.
1. Consider the Cleaning Services You Need
Different companies have different services, and knowing your needs first helps you filter through the tens of companies available in your area.
Some of the popular cleaning services include the following:
Mopping and vacuuming
Dusting
Wiping down surfaces
Cleaning bathrooms
In addition to these basic services, you may need the maid to undertake other cleaning tasks such as:
Cleaning the attic or basement
Cleaning rugs and carpets
Organizing cabinets, drawers, and tabletops
Handling jewelry
Moving heavy furniture
If you have anything beyond the usual that you'd like taken care of, have it in mind when hiring a cleaning service. This will ensure that you don't end up disagreeing with the company over unmet expectations.
2. Scout for Maid Services in Your Area
Now that you know what you need in a cleaning service, you can proceed to find the best one in your area. Unless you've received a recommendation from family or friends, it is advisable to vet three or four companies before settling for one.
You can contact the company with questions about their services, make an appointment, or look them up online. Look into the different companies' services and narrow down to at least two or even three that you can work with.

[dfp_ads id=1670]

3. Check for Reviews and Recommendations
Getting reviews and recommendations from a company's clients is the best way to gauge their quality of service. Since most cleaning firms have websites, check their review section to see what customers are saying about the company.
Alternatively, you can check out other unbiased review sites on the internet such as Yelp. Websites such as Better Business Bureau (BBB) are a great place to verify the credibility of a company before engaging with them.
If a company has low ratings or has several customers complaining about their services, don't hire them as you may end up suffering the same fate as these clients.
4. Get Quotes from Multiple Companies
After narrowing down your search and checking for reviews, you will now be left with one or two companies to choose from. We advise you have at least two for purposes of quote comparison.
Price is always an essential factor when choosing a maid cleaning service. However, it shouldn't be the only determining factor. Thus, get two or three quotes from different firms and compare them.
We recommend you get full quotes of the entire service so you can accurately compare them. Most companies offer no-obligation quotes; thus, you don't have to worry about being asked for money upfront.
5. Ask About Optional Cleaning Services
Ask about optional cleaning services when hiring a maid service These are services that aren't always included in the basic quote, but they can be added to your customized cleaning package.
For example, cleaning the basement, attic, crawl spaces, and organizing cabinetry are not basic services. However, most companies can include them in a custom package.

[dfp_ads id=1672]

6. Enquire About Equipment and Cleaning Supplies
What kind of cleaning equipment and supplies does the maid service use? Are you particular about eco-friendly cleaning services?
Before hiring the company, ask about the equipment and supplies they use for various cleaning tasks. High-quality equipment promotes efficiency. As most maids are hired on an hourly basis, hiring one with efficient equipment can save you a lot of money in the long run.
Ensure they use green cleaning products as well to prevent negative impacts on the environment. Eco-friendly cleaning supplies also keep your family safe from harmful chemicals.
7. Ask About Maid Screening
Most companies have tens or hundreds of maids who are dispatched to various homes for cleaning tasks. Before you allow a stranger in your home, you may want to know they've been vetted accordingly.
As you hire a company, ask about maid screening. Do they do background checks on their maids? If not, this can be risky as you may end up hiring a potential burglar.
If you'd like specific qualities in a cleaner, the company should also be able to provide as per your request. Let them know early to allow for proper planning.
8. Hire an Insured Company
Insurance is an essential part of the company screening process. If the maid damages valuables in your home as they clean, you need to be sure that you'll receive compensation.
Also, if the cleaner gets injured, the company should cover their medical bills. If not, they can sue you for damages. Thus, to safeguard your money and assets, always work with a company that carries property damage and workers compensation insurance covers.
9. Outline Your Needs
Outlining your needs and expectations beforehand prevents disagreements down the road. Be honest about what you want so that the cleaner can know what to expect every time they step into your house.
If you have specific needs or concerns such as the kind of products used, pre-cleaning tasks, and more, voice them early to ensure smooth service delivery.
10. Consider Scheduled Cleaning Services
As you hire a maid cleaning service, it is essential to know about scheduled cleaning services. If you occasionally get a maid to clean your house, it would be advisable to get a scheduled cleaning package.
This is where the maid comes in at pre-determined intervals to clean your house, It could be on a daily, bi-weekly, or monthly basis according to your needs.
This package would be cheaper as compared to hiring a one-time cleaner every time you need the services. Since scheduled cleaning is a long-term service, you can also bargain for a discount.
Need the Best Maid Service in Phoenix?
Hiring a maid cleaning service allows you to get your home cleaned by the professionals as you take care of other essential tasks. However, the process of hiring isn't always simple. Follow these tips to ensure you find the best cleaning service.
Looking for a maid service in Phoenix? Complete a booking form on our website and get a free no-obligation quote.
[dfp_ads id=1671]