March 22, 2019 by 360 Precision Cleaning
---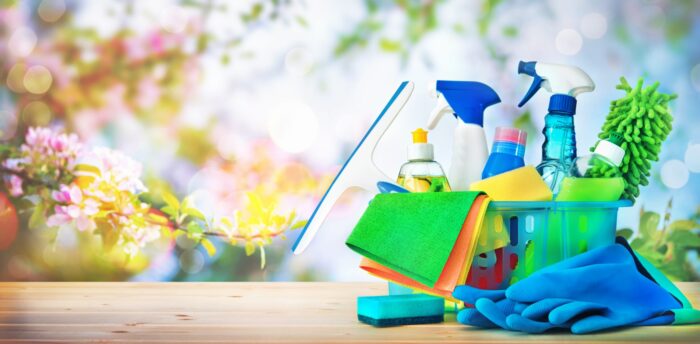 In 2016, 11.2% of all Americans moved. While the reasons why they moved differ, the process is always the same.
And moving is stressful. There's a lot of work involved. Especially when you're trying to do it all on your own.
Worst of all, after you've removed everything from your old home, you still have to clean it!
Which is why you should hire a cleaning service. They can handle this tough job for you while you focus on setting up your new space.
If you've ever wondered what a professional cleaning service does for move outs, keep reading. We're sharing with you everything you need to know to make the right decision for your next move.
[dfp_ads id=1670]
Why It's Smart to Hire a Cleaning Service
If you're a renter, check with your lease to see what you're responsible for cleaning. This will ensure you get your entire deposit back (unless you caused damage).
Some buildings only require a broom-clean. However, other landlords require a more thorough cleaning. In many cases, it makes more sense to hire a cleaning service rather than doing it yourself.
Cleaning Could Take Hours
Depending on the size of your home, doing a thorough cleaning can take hours. Especially if your home wasn't that clean, to begin with.
You May Not Have the Right Equipment
Not everyone has the right cleaning equipment such as mops, dusters, and the right cleaning products. A cleaning service can bring whatever you need to your home so they can clean everything properly.
They Know How to Clean Properly
Not all of us are great at cleaning. Sure, most of us can handle a vacuum, but if you have tough stains, it's best to call in the professionals.
Professional cleaning services are also great if you haven't done a deep clean yourself in over six months and/ if you have pets.
What Services Cleaning Companies Offer
What do cleaning services offer? It largely depends on the company.
Some cleaning companies only focus on residential while others only handle commercial cleaning spaces. Then there are the cleaning companies who offer a wide variety of services such as:
Basic cleaning services
Maid services
Commercial cleaning
House cleaning
Move in-move out services
Vacation rental cleanings
Make sure you find a cleaning company that specifically handles move-related cleaning services.
What a Standard Move Out Cleaning Involves
What do house cleaners clean? Basically, anything you tell them to.
Of course, what they clean and how long it takes differs based on your needs and how clean your home is before the professional cleaning team arrives.
Here's a checklist for a standard move out:
Clean kitchen appliances
Clean out cabinets
Clean sinks & countertops
Dust (everything)
Scrub toilets
Scrub shower and bathtub
Wipe down baseboards and light switches
Vacuum and sweep all floors
However, all cleaning companies vary on what services they provide. Always ask what services you'll receive before you hire one.
How Much it Costs
Of course, hiring professionals means spending more money when you're probably already paying for professional movers. Then there are the costs associated with your new home.
But, it's also worth it to pay for a service you know will do a great job and save you a ton of hassle. How much it costs largely depends on your geographical location, how much work is involved, and how long it takes.
For basic cleaning services, a 900 square foot apartment costs between $80 and $140. A two-story home with 2,200 square feet costs between $200 and $280.
But a move out is a deeper cleaning process which makes it more expensive. You may end up paying between $300 and $400.
Some cleaning companies charge by the hour. Others charge depending on the job. Get an estimate before you hire anyone.
Also, some cleaning companies offer a rebate for first-time customers. Check to see if you can find any deals before you settle on a cleaning company.
How Long it Takes
How long it takes to clean your home largely depends on the size of the home, how deep a cleaning you need, and how dirty it was before the cleaning team got started.
However, even tiny apartments in Manhattan take at least two hours to clean. If you live in a two-story home with pets and kids, it's best to assume the cleaning should take up most, if not all of the day.
[dfp_ads id=1672]
What Services Cleaning Companies Won't Perform
Every cleaning company has their limits on what they will clean. But they all differ depending on which company it is.
Some companies will happily clean biohazards like blood, urine, or pet messes while others won't. Other companies draw the line at cleaning up black mold and recommend you hire a professional mold removing company to handle the job safely.
And no cleaning company will tackle pest infestations. You'll need to hire a professional extermination company because of the certifications required to perform the work.
Also, don't expect a cleaning company to handle outside jobs such as gutter cleaning. You'll need to hire other professionals for that work as well.
Always ask before you hire a cleaning company so you know ahead of time what tasks they will and won't do for you. And let them know if you have some deep messes that need attention before they come through your door.
How to Find the Best Cleaning Company
Always do your homework before you hire a professional cleaning company to handle your move out. Ask friends and family for referrals and check out their online reviews.
If you won't be home when they arrive, ask how they plan on gaining entrance into your home. Ask about their policy for broken items and make sure they are bonded and insured.
Lastly, ask whether they conduct background checks on their employees. While most, if not all of your belongings should be gone by that point, you still take on risk by allowing unknown people into your home.
Hire Us to Do Your Move Out Cleaning
We're a family-owned cleaning company based in Phoenix, Arizona. And we handle a wide variety of services besides offering move out-move in cleaning.
We want to help make your move to a new home less stressful. And we're happy to give you $20 off your first home cleaning service. Click here to get your free estimate.
[dfp_ads id=1671]