March 5, 2019 by 360 Precision Cleaning
---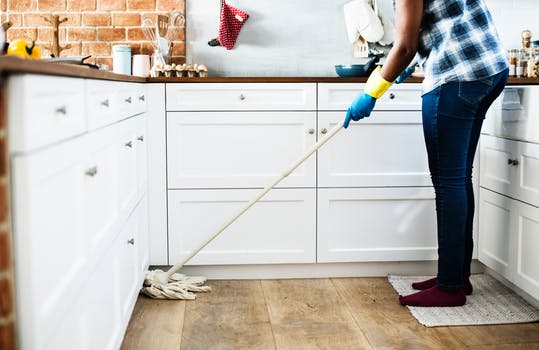 Each year, more than 40 million people in the United States relocate, which represents approximately 14 percent of the population. If you are planning a move, chances are there are hundreds of things on your "to do" list to take care of. This can make the entire process quite stressful.

To help reduce the stress of a move, you should consider hiring professional move out cleaning services. Learn more about the benefits offered by these services here.

[dfp_ads id=1670]
1. Prioritize and Focus on Other Aspects of Your Move
When moving, your main focus should be on getting your home organized and getting your belongings ready to pack. The more organized you can keep things, the easier it's going to be for you to transition to your new place.
Just thinking about deep cleaning your current property can be quite daunting, and most people don't know how or where to start. A professional cleaning service is equipped to properly handle any move out cleaning, and most have a checklist to ensure everything is taken care of.
Their services will help reduce your stress and take one of those things off your own to-do list.
2. A Thorough Job
Another benefit of hiring the professionals to handle cleaning your house when you are moving out is that they can find issues most people are going to miss or overlook. The majority of professional cleaning services will clean both the outside and inside of appliances, crevices in cabinets, baseboards and other parts of the home that may not be noticed when cleaning.
It's a good idea for you to call the home cleaning service you are considering to get an estimate and schedule the service. By doing this, you can avoid potential inconveniences.
3. A Cleaner End Result
The professional cleaning services you hire have developed efficiency and skills you may not have time for. As a result, they are going to provide a more thorough job.
Also, professional cleaners can focus on areas of the home that may not be cleaned on a regular basis. Due to this attention to detail, the home you are moving out of will look better than ever before.
4. Peace of Mind
When you hire the professionals, you can have confidence that everything will be taken care of and that all issue will be handled. If there is an issue, the cleaning service will also come back and fix the problem.

You can even contract the cleaning service to return and touch up the house through the coming weeks, before showings to ensure the house remains in immaculate condition.

[dfp_ads id=1672]
Move Out Cleaning Services: It's Worth the Investment
As you can see, move out cleaning services offer a wide array of benefits that will help to simplify your move.

If you are ready to hire these professionals, feel free to contact us today. We offer highly rated cleaning services that will provide you with the results desired.

[dfp_ads id=1671]