House Washing Services in Phoenix AZ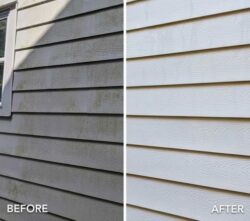 The dry Arizona climate in Phoenix can make it a constant battle against dust and dirt. But 360 Precision Cleaning is here to help protect your property in Phoenix, Paradise Valley, Scottsdale, or Tempe from the elements.
When was the last time you gave the outside of your home the deep clean it deserves? House washing is a powerful way to remove dirt, grime, and debris from the exterior of your home, but it's not a task to be taken lightly. Incorrect use of a pressure washer can cause serious damage to your property.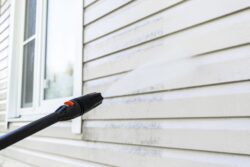 That's why 360 Precision Cleaning uses a specialized technique called soft washing to clean your home safely and effectively. Our trained professionals know how to remove dirt and grime without causing any damage to your property. Give your home the gift of a deep clean, contact us today!