July 9, 2018 by 360 Precision Cleaning
---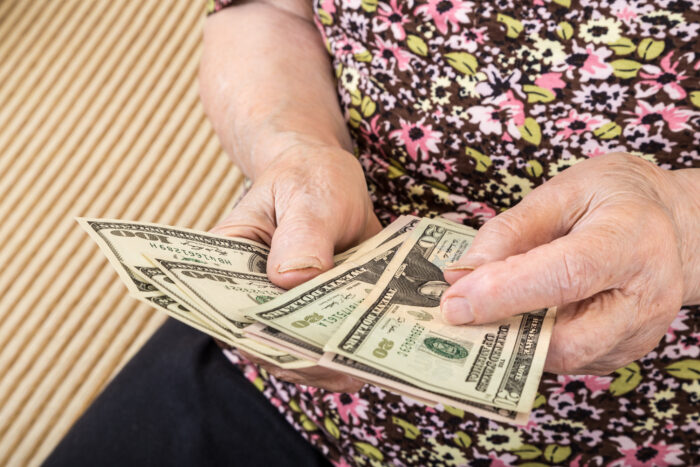 Did you know that about 25 percent of people who rent an apartment, condo, or home lose their security deposits back when they move out?
More often than not, they miss out on the chance to get a substantial amount of money back from their landlords simply because they failed to clean on their way out. Most landlords expect tenants to clean rentals before they leave, and they're quick to withhold a rent deposit refund if tenants don't do it.
If you're in the process of preparing to move, you probably have a million and one things on your plate at the moment. But that doesn't mean you should skip out on cleaning your old rental home, condo, or apartment.
Instead, you should hire a move out cleaning service to help you. Here are 10 ways they'll ensure you can get your rent deposit refund back.
1. Dust Fans and Vents
Is your landlord going to hit with a cloud of dust when they walk into your rental property after taking the keys from you?
Let's hope not! But that's exactly what they might face in the event that you have fans and vents that are filled with dust.
When you're renting a property, it's very easy to overlook the dust on fans and vents. It builds up even though you won't always notice it.
A move out cleaning company will spot dust on fans, vents, and more and remove it for you so that your rental isn't dusty when you leave. The goal will be to get the dust out of the rental completely so that it doesn't end up affecting the air quality and making your apartment, condo, or home look dirtier than it is.
2. Clean Windows and Blinds
When is the last time you cleaned your windows as well as your window sills? Many people get into the habit of wiping down window glass, but they don't always take the time to clean their window sills, too.
A move out cleaning service can make every single part of your windows shine. From the glass itself to the window sills, frames, and hardware, it'll all look its best when you move out.
A move out cleaning service will even offer to clean your blinds for you. It's another area where dust can build up and bring down the air quality of a rental.
Cleaning your windows and blinds will make both the inside and outside of your rental property look great when you move out.
3. Eliminate Scuffs and Stains From Walls
If you painted any of the walls in your rental during your time living there, your landlord will probably ask you to paint the walls back to their original color.
Your landlord will also expect for you to remove scuff marks and stains from the walls in your rental before leaving.
When you do this, you want to be very careful not to accidentally remove paint from the walls when cleaning them. A move out cleaning service can use the best techniques for getting scuffs and stains out of the walls without doing any additional damage to them.
4. Remove Everything From Cabinets and Disinfect Them
Prior to moving out of a rental, most people will go through their kitchen and bathroom cabinets and either pack or throw out the various products located inside of them.
But a lot of people stop there and fail to actually clean and disinfect their cabinets.
No matter how organized your cabinets were, there's a good chance you're going to be left with a little bit of a mess in them once you empty them out. It's not uncommon to see food particles in kitchen cabinets and spilled medications in bathroom cabinets.
A move out cleaning service can remove everything left behind in your cabinets, wipe them down, and make sure they're completely disinfected. This will prevent your landlord from withholding your rent deposit refund after getting a surprise when they open one of your cabinets.
5. Clean Out a Refrigerator and Freezer
Another area people sometimes forget to clean out when cleaning a rental property for the last time is their refrigerator and freezer.
They'll usually have enough sense to remove most of the big items from refrigerators and freezers. But they won't always wipe them down and clear out the mess inside of them.
Many refrigerators are actually filled with bacteria that could be hazardous to your health. It's why your landlord is going to want to see that you made an effort to wipe down the inside of your refrigerator as well as your freezer.
If you don't have time to do it yourself, a move out cleaning service can make sure you don't miss out on a rent deposit refund due to a filthy refrigerator or freezer.
6. Disinfect Countertops and Other Surfaces
Even if you try to disinfect your countertops and other surfaces on a regular basis, they probably have germs, bacteria, and more all over them. Studies have shown that many people have kitchens that are dirtier than toilet seats.
If you don't have the time to devote to cleaning your countertops and surfaces prior to moving out of a rental, a move out cleaning service can make sure it gets done. They will use the right products and cleaning supplies to wipe down your surfaces and leave them sparkling clean.
This is another area of your rental that will catch your landlord's eye right away. If you leave surfaces dirty, they'll question your overall approach to cleaning on your way out.
You can show your landlord you committed to cleaning your rental the right way by hiring a move out cleaning service to disinfect surfaces.
7. Leave an Oven Spotless
Did you spend a lot of time making meals in your rental property?
If so, then your oven is probably a mess. And even those with extensive cleaning experience don't always know how to go about getting an oven clean.
It can take hours of scrubbing to get an oven spotless if you don't know what you're doing. It can also be a huge chore cleaning behind and underneath an oven.
Rather than trying to conquer your oven on your own, you should turn to the experts at a move out cleaning service for help. They can clean your oven in just a fraction of the time it would take you to do it.
8. Wipe Down Baseboards and Trim
You might be surprised by how dirty some of your baseboards and trim are once you move everything out of a rental property.
People tend to keep furniture in front of baseboards and trim, and it often leads to dirt, dust, and other debris accumulating on them.
Before you hand your keys over to your landlord, you should make a strong effort to wipe your baseboards and trim down so that they don't look dirty during your inspection.
You can bring your baseboards and trim up to speed with a move out cleaning from a qualified cleaning company.
9. Vacuum and/or Mop All Floors
One of the last things that a move out cleaning service will do for you is tackle the floors inside of your rental.
When you have your furniture and personal possessions all over the place, you might not notice it. But your floors are probably filthy. They can have dirt, dust, and other stains all over them.
If you leave your carpeting and other types of flooring dirty, your landlord is going to see it right away. You might actually lose your rent deposit refund on the spot since your landlord might assume that your flooring will need to be either deep cleaned or replaced altogether.
By having a move out cleaning service clean your carpeting or flooring, you'll leave a great impression on your landlord from the first moment they do a final walkthrough in your rental.
10. Make Sure There Are No Traces of Pets Left Behind
If you had a pet living with you in your rental, your landlord is likely going to go through it with a fine-toothed comb to make sure you didn't leave any traces of your pet behind.
Those with pets are often scrutinized to a much higher degree since landlords want to make sure the pets don't affect their ability to rent out an apartment, condo, or home again in the future.
Those with pets might want to consider a deep cleaning from a move out cleaning service. It'll ensure that you don't lose a rent deposit refund because of your four-legged friend.
Let a Move Out Cleaning Service Help You Get Your Rent Deposit Refund Back
You have enough things to worry about right now with your move. Rather than worrying about cleaning, too, you should let a move out cleaning service company assist you.
We can help you get your full rent deposit refund back from your landlord by cleaning every aspect of your rental. Your landlord will love the condition it's in when you turn your keys back in.
We can also assist you with move in cleaning services. It'll ensure your new apartment, condo, or home is as clean as it can be when you move into it.
Check out our blog to find out more about the benefits of hiring a move out cleaning service.