June 28, 2021 by 360 Precision Cleaning
---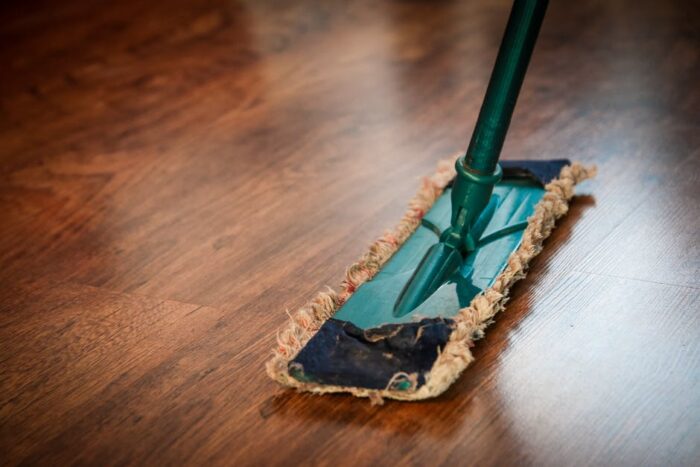 When you were in quarantine, you might have had more time to keep up with the house cleaning. Yet now that you're back to work and have more important things to do, it might be slipping. If that's you, or you just don't have time for cleaning in general, look into hiring a cleaning service. The professionals can make sure the cleaning gets done, so you can spend time on other things.
Here are some of the best benefits of letting a cleaning service take care of your needs.
1. Your Best Face Forward
If you're looking ahead at the holiday season and realizing that you'll be hosting some gatherings, you may be wondering how you'll keep your home guest-ready. When your home needs to be ready for visitors all the time, getting professional help can keep it tidier longer.
The frequency of cleaning services and the schedule are both important for the constant state of cleanliness in your home. It's a good idea to schedule your events on the same day or the next day after your cleaning service comes. If needed, schedule an extra cleaning day mid-week to make sure the house is still ready for guests by the weekend.
Whether you're entertaining for work or pleasure this holiday season, you can be proud of your home when you let a cleaning service keep it beautiful and party-ready. If there are particular areas you want the cleaners to focus on before a party, be sure to let them know.
Perhaps you need a guest room refresher before holiday guests come to stay. The guest bathroom should be fresh for a party.
All these special requests help the pros know exactly what to focus on to make sure your event goes off without any trouble.
2. Time Is Money: Hiring a Cleaning Service
Have you ever calculated the cost of an item in hours of work, rather than dollars you're spending? It makes you rethink your purchases when you figure out how long you'd have to work to buy your next cappuccino (10 minutes) or TV set (3 days).
Likewise, calculating how many hours you save when you buy something is just as eye-opening. For example, if you buy a pair of mittens, think about how long it might take you to knit them yourself.
The same is true of the cost of hiring a cleaning service. If an expert cleans your home in three hours, it would likely cost you much more time than the 3 hours they spend to clean the same things.
You don't have the expertise to know the helpful tricks for hard-to-reach spaces or for pet hair and dander. You don't know which cleaning products are most effective for which stains.
It's worth the expense to get some professional help, especially when it means you can focus on doing other things that you are an expert in. Not only does your cleaning service give you back valuable time but also it helps you not waste your precious time.
3. Healthy You
Hiring a professional cleaning service helps your family stay healthy. Deep sanitization is especially important during cold and flu season, as well as easing out of a global pandemic situation. Ask your cleaning service to focus on high-touch areas.
You should also ask about what they are doing to help prevent the spread of Covid-19, as well as the precautions they take when working in your home.
A cleaning service gets rid of the germs and bacteria that make you sick. Besides yeast and mold that grow, some studies show that bacteria divide every 20 minutes and collect on nearly every surface in your home. Dispel any worries about your family's wellbeing when you let a cleaning service take care of those germs.
You'll have fewer troubles with allergies and dust when you have a regular cleaning service. You'll also notice less fatigue because when you aren't working as hard to clean your own home, you can expend your energy on more important tasks.
4. Thorough Cleaning Jobs
You know that spot of carpet between the couch and the coffee table? You probably don't vacuum it as much. We all use shortcuts when we clean the house.
If you're spot-cleaning or touching up, week after week, then there are definitely things getting missed. A cleaning service can clean under and between furniture and other obstacles you normally avoid.
Part of the process you go through when hiring a cleaning service is letting them know about problem areas. This is your opportunity to bring up spaces you avoid because you hate cleaning them or you don't have time. Be sure to take notes and write everything down so you don't forget to mention it.
For a thorough job, better than when you force your teens to help with chores, ask the professionals to come and take care of the cleaning.
5. The Extras: Shine and Smell
Want your counters and surfaces to gleam? Hire the pros to help.
When you clean your own home, you don't always get the results you want. Part of a professional cleaning job is the extras you don't get with a DIY clean.
A cleaning service will make your faucets shine brighter than if you do it yourself. The extra sparkle and shine is how you know you made the right decision.
You'll also notice the clean smell of your home after the cleaning service is finished. You can't always achieve that delicious clean smell on your own. Yet a professional service knows which products to use to get all the odors out and give your home a fresh scent.
Spic and Span
When you decide on hiring a cleaning service to help with your home or business, you can rest easy knowing all of the benefits. From a healthier lifestyle to saved time, a professional will take care of your needs better than any DIY cleaning job.
For the best cleaning service for your family, take a look at 360 Precision Cleaning. You can also book online and save today!