January 6, 2020 by 360 Precision Cleaning
---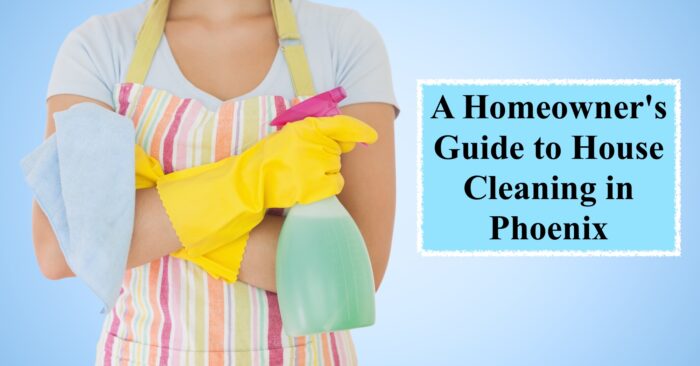 Are you looking to hire a cleaning company in the Phoenix area?
There are a lot of benefits to hiring a cleaning company. You'll have more free time, feel less stressed and live an overall happier, healthier lifestyle.
People looking for house cleaning in Phoenix should take extra care when deciding on a cleaning company. Cleaning a home in a desert climate presents a lot of unique challenges, so you need to make sure you hire the right company for you.
You need a cleaning company that consistently delivers quality service and wants to develop a long-term relationship with you and your family. You also need to trust the cleaning company you choose, because you'll be letting them into your home.
Keep reading to learn more about how to research for the best house cleaning in Phoenix and what to do after you find potential candidates.
How To Find The Best House Cleaning in Phoenix
The first step to hiring a cleaning service is searching in your area for popular, reputable companies.
If you want to start researching cleaning companies in Phoenix but aren't sure how to get started, here are three steps you can follow today:
1. Search For Local Companies
You can start your search on Google for cleaning services in your area that are highly rated. You will also need to decide if you want to work with a national chain or a local business.
We recommend supporting a local business, but your final decision will come down to your personal preference, budget and the services you need for your home.
2. Ask For Recommendations
Another place to start your research is by asking friends and family for their recommendations. If someone you trust has a had a good experience, odds are the company is reputable and will do a quality job in your home as well.
3. Interview Potential Candidates
After you have a list of a few potential candidates, you should set up an initial meeting or discussion with the company. At this interview, you will be able to ask a lot of questions and decide if the business is a good fit.
These three steps are just the beginning when you're trying to find a cleaning service in Phoenix. Continue reading to learn some specific questions you need to ask to narrow down your candidates and hire the best company.
Ask the Right Questions
Your initial consultation with your cleaning company is a valuable time to ask as many questions as possible. Before you hire anyone, you will need to make sure they can meet your expectations, fit within your budget and that you trust them to come into your home multiple times per month.
This meeting can be overwhelming if you've never had a cleaning service in the past. Make a list of questions you want to ask and come prepared, so you don't forget any vital details.
To help you get started, here are ten questions to ask before you choose a cleaning service:
1. What Are Your Rates?
Hiring a cleaning service isn't always cheap, but it's definitely worth the investment if cleaning takes up too much of your time. When you contact your cleaning companies, always start your questions with how much they charge. Some companies charge per hour or cleaning.
Also, make sure you know whether or not you have to sign any contracts or agreements before they'll start cleaning your home.
2. Do You Do Background Checks?
Letting a cleaner into your home is a big step and requires a lot of trust. Make sure you ask your cleaning company if they do background checks, so you're not letting anyone with a severe criminal record into your home.
3. Do You Bring Your Equipment and Cleaning Supplies?
Not every cleaning company will provide their cleaning supplies. They may ask you to supply the basics, and they do the cleaning. Other companies will bring their cleaning products, but ask to use your brooms, mops, vacuums and other equipment.
Make sure you ask in advance, so you can have equipment or supplies ready for them when they arrive.
4. How Do You Gain Access to Homes?
Some companies might ask for a key to your home, or they will require that you're present whenever they clean your house. Make sure you feel comfortable handing over the keys to your home.
You can also explore other entry options, like having a security system installed where you can grant and revoke access remotely.
5. Is Your Company OK With Pets?
Allowing strangers into your home could create a stressful environment for your pets. Make sure you make your potential cleaning company aware of how many and what type of pets you have.
Some companies might ask you to make sure that your pets are not home when they are cleaning, so you will need to factor in the time and money it will take to make other arrangements for them.
6. Do You Have Insurance?
This question might seem unnecessary, but accidents happen when people are cleaning, so the company must have insurance.
There is always the possibility that your home might be damaged during cleaning, so your company must be insured, or it will be up to you to cover the cost of repairs.
7. How Long Has Your Company Been In Business?
Experience isn't always necessary, but you typically want to work with a company that's been around a while and has a lot of experience.
8. What Services Are Typically Included?
Some cleaning companies offer more comprehensive services than others. Keep in mind what services you need for your home. For example, if you live in Phoenix, you'll want someone who pays extra attention to dusty because of the arid climate.
9. Is There A Satisfaction Guarantee?
You're taking a risk when you test out new cleaning companies, so you will want to make sure that the company offers a satisfaction guarantee. With a warranty, you can get your money back if the first cleaning (or any cleaning after that) isn't up to your standards.
10. Can I Get An Official Quote?
If your meeting is going well and you like what you hear from the company, make sure you ask to see an official quote before you commit to using their services.
Work With A Quality Cleaning Company
While there are a lot of options for house cleaning in Phoenix, 360 Precision Clean offers quality service you can trust. We are a family-owned and operated business that serves Phoenix and many of the surrounding areas.
Contact us today to book your house cleaning, so you can start living a clean, happy and healthy life.