September 28, 2019 by 360 Precision Cleaning
---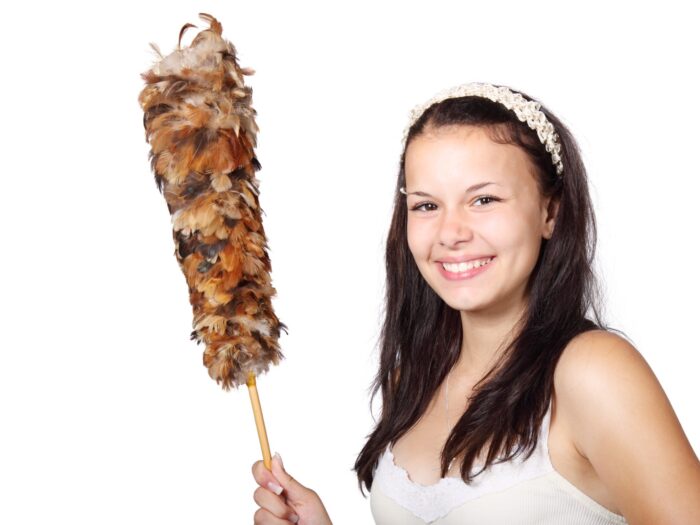 Are you thinking about hiring house cleaners to clean your home?
There are a million and one benefits of bringing professional cleaners on board to get your house clean from top to bottom. Many people say hiring house cleaners will make you happier, healthier, and even more productive.
But before you schedule a cleaning for your home, you're going to need to think about how long it's going to take a cleaning company to get your house clean. And trying to figure this out can be a lot easier said than done.
Check out some of the factors that you'll need to consider prior to booking one of the cleaning services in Phoenix.
How Big Is Your Home?
One of the first things you should consider when you're trying to figure out how many hours you'll need to book cleaners for is the size of your home. That's arguably going to play the biggest part in how long you'll need cleaners.
If you live in a small 750-square-foot house with two bedrooms and one bathroom, the cleaners from a cleaning company shouldn't have any trouble working their way through it in an hour or two.
If, however, you live in a large 3,000-square-foot home with five bedrooms and three bathrooms, it's going to be a much different story. Unless a cleaning company is going to send a handful of people out to your home, it's going to take a team of two people at least several hours to finish cleaning.
How Dirty Is Your Home?
Prior to calling on a cleaning company to come out to clean your home, walk through it and inspect how dirty it is. This is another thing that can impact how long it'll take cleaners to finish cleaning your home.
If you do your best to pick up after yourself and clean up minor messes, your home might be cleaner than you think. But if you haven't dusted or vacuumed in weeks, that's going to make a cleaning company's job a whole lot larger than it would be otherwise.
Generally speaking, cleaners will budget time to perform basic home cleaning services like:
Dusting all of the different surfaces inside your home
Wiping down countertops in your kitchen and bathrooms
Sweeping hardwood and tile floors and mopping them, if necessary
Vacuuming carpeted floors
They'll be able to move right along when you ask them to take on these types of tasks. But they're going to need a little extra time if you also need them to tackle jobs like:
Wiping down your home's windows and blinds
Cleaning out inside your oven or refrigerator
Removing dust from baseboards
Washing dishes and/or laundry
Try to gauge how dirty your home is before you reach out to a cleaning company. It'll help you decide how many hours you'll need to hire cleaners for.
Do You Need Any Special Cleaning Services Done?
A lot of the people who call on cleaning companies to send cleaners out to their homes sign up for basic cleaning services.
But there are some instances in which homeowners ask cleaners to carry out special cleaning services. For example, those who utilize their homes as Airbnb rentals will often rely on a cleaning company to provide them with Airbnb cleaning services.
Meanwhile, those who are returning to a home that has been left vacant for a little while will lean on cleaning companies for deep-cleaning services. These services go above and beyond normal cleaning services and get everything inside of a home spotless.
There are also those who will trust cleaning companies to provide them with move in and move out cleaning services. These services are designed to get homes as clean as they can be before homeowners move into them or move out and turn over the keys to someone else.
Are you interested in scheduling any of these types of services? If so, they're all going to take more time than standard house cleaning services would.
You'll need to plan to book cleaners for at least three or four hours for these services, if not longer.
What Is Your House Cleaning Budget?
Hiring cleaners to clean your house can save you a ton of time and bring your stress levels way down. But you're obviously going to have to prepare to pay for the peace of mind that cleaners can provide.
It's a good idea to sit down at the start of the process and crunch the numbers to see what you can afford to spend. Whether you're going to be hiring cleaners for a one-time cleaning or thinking about bringing them out to your home once a week, creating a cleaning budget for yourself is important.
Most cleaning companies charge their clients by the hour. Therefore, you can base the number of hours that you hire cleaners for on the amount of money that you're willing to spend on house cleaning in Phoenix.
This is the simplest way to decide how many hours you should book your cleaners for. It'll allow you to get your home clean without breaking the bank.
Talk to a Trusted Cleaning Company About Booking Cleaners Today
Are you still unsure of how long it's going to take for cleaners to get your home clean? Rather than guessing, touch base with a trusted cleaning company and see what they have to say.
They can take everything that we just talked about into account and help you figure out how many hours you'll need cleaners to work on your home. They can use their experience to estimate how long it'll take to clean your home based on the square footage of it and the cleaning services you need to be performed.
Contact our Customer Happiness Team today to set up cleaning services for your house. We're always more than happy to set our new customers up with special deals on our services.