July 7, 2018 by 360 Precision Cleaning
---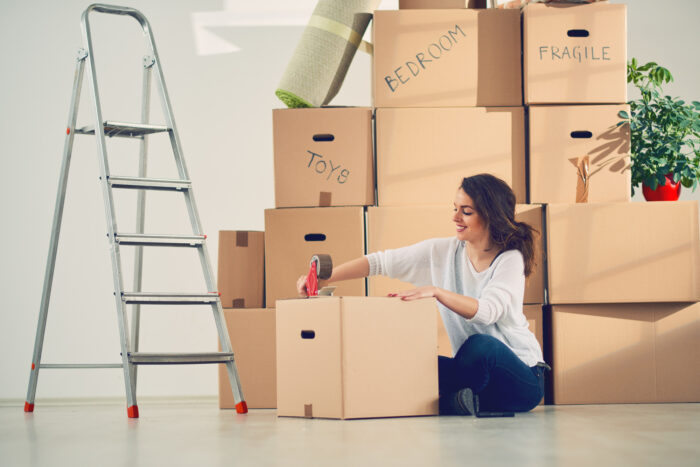 Maybe you're planning to rent a home or place it on the market. Whatever the reason, the house or apartment needs a thorough cleaning.

It usually isn't until you've taken all of your possessions out of the house that you realize just how worn it is. Dirt has built up in corners and crevasses. Grease and oil splatters in the kitchen become unsightly.
Then there is the carpet and tile. Moved furniture has a way of showing just how dirty and worn floors can get.
You can make time to thoroughly clean the place, room by room. Or you can hire a professional cleaning service to give the place a much needed in-depth cleanse.
Continue reading for tips on how to determine if you need to hire a pro for a move out house cleaning.

[dfp_ads id=1670]
It Reduces the Stress of Moving
Let's face it, moving can be a very stressful task. It also requires strategic planning. Most people try to get a move done over the weekend. Add to that, moves generally take place at the end of the lease so you do not have to pay for an additional month.
If that is the case for you, there really isn't much time to get through your move out cleaning list. Many renters are surprised once the last piece of furniture is out.
There is no time to steam clean carpet, wash walls or patch a small whole.
You will see that it is best to give yourself an extra day so a professional company can come in after you have gotten everything out. They are trained to clean spaces efficiently and quickly.
You Are Guaranteed to Get Your Security Deposit Back
Barring any issues with damaged property, you are sure to receive a full return of your deposit if the unit is cleaned.
Don't risk falling prey to a pesky meticulous landlord. Get a move out cleaning checklist and ensure each item is covered.
Pay close attention to the kitchen and bathroom. These areas tend to be the most difficult to clean. Always scrub the oven and do a good cleaning of the refrigerator. In the bathroom clean the sink, tub and cabinets.
If you go with a professional company, be sure to give them a copy of the checklist and have them sign-off on each item. Because they are in the business of cleaning, they will ensure that every "i" is dotted and every "t" is crossed.
You will recoup the cost when you receive your full deposit back.
It's a Great Idea for Those Relocating Out of the Area
When a move is the result of relocation, you will want to have as much professional help as possible. In addition to checklists for packers, movers and service disconnection, you will also need an apartment cleaning checklist.
Sometimes relocation doesn't leave much time for move out house cleaning. You are lucky if you get everything done to ensure you arrive at your new job at the designated time. By hiring someone to clean for you, you're freeing up a couple of days you will need to unpack.
Get acclimated in your new city without the worry of things not being perfect back at your old place.
When the cleaners are done, have them send you a video and pictures of the finished apartment. You can then forward them to your apartment management company so the refund of your deposit can be returned as soon as possible.
[dfp_ads id=1672]
Move Out House Cleaning is a Plus for Property Owners
Maintaining rental properties comes with many responsibilities. Requiring a security deposit is supposed to be an incentive for renters to leave properties in pristine condition when they move. Otherwise, you can keep some or all of the deposit to recoup costs.
When a tenant moves without cleaning the rental unit the burden falls on the property owner to get the place ready for the next renter. One way to get a quick turnaround is by hiring a professional cleaning service.
You can provide them with a standard apartment cleaning checklist. Overtime, they will become familiar with your requirements, and jobs get done quicker.
The cleaning is at no extra cost to you, because it is paid for from the security deposit. You can even offer tenants the option of having the unit professionally cleaned for them.
Increase the Sell Time of Your Home
Have you ever looked on a real estate site like Zillow and saw homes for sale that looked a hot mess. How turned off would you be to tour a home on the market and it is filthy? It happens all the time and can have a negative impact on the home's value.
If you have a home on the market, you may want to consider having a professional cleaning service come in and do a deep cleaning. Declutter by removing as many personal items as possible so the cleaners can do a thorough job.
For homeowners that have moved out of the residence, a deep professional cleaning can do wonders for the appeal of the home. A clear clean space shows the buyer the full potential of the home.
Professional cleaners are cost-efficient and can possibly add value to the asking price of your home. A buyer touring a dirty cluttered house could come in with a lower bid, whereas a cleaned space could get the asking price or more.
Don't risk under-valuing your home because of dusty ceiling fans and built-up residue on the windows.
Have These Move Out Cleaning Tips Helped You?
Planning a clean move has many variables. You want your move to be quick, simple and stress-free. Don't get bogged down by the weight of the decision to move.
Deciding between doing move out house cleaning yourself or hiring someone is an easy decision. Choosing the right company may take a little more thought.
If you are planning a move and don't have the time to do a thorough cleaning, contact us to schedule your professional cleaning today.
[dfp_ads id=1671]