November 26, 2018 by 360 Precision Cleaning
---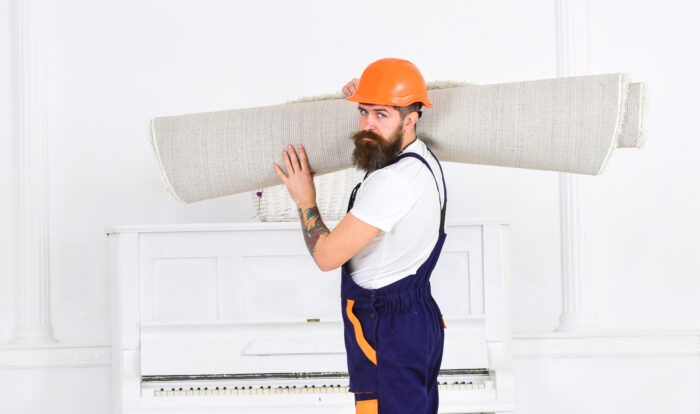 Moving house is a stressful life event for any family, especially if you choose to go at it alone, without the help of professionals.
The sheer number of things to think of is stressful enough, so it's important to simplify the process as much as possible where you can.
As with most things in life, your move may not go exactly to plan either. Mishaps and issues may arise when you least expect them. But one thing you can pre-plan is the cleaning of your home.
A move out cleaning service is one of the best decisions you can make when it comes to this big life transition. Here are 7 undeniable reasons why…
[dfp_ads id=1670]
The Unbeatable Benefits of a Move Out Cleaning Service
When you move out of a home or apartment, whether you've been renting or own the property, a deep clean is mandatory before you go.
This is an expected part of the deal you've made with any new homeowner or apartment renter. It's only fair that you keep up your end of the deal.
A professional cleaning service is your answer to speedy, efficient, thorough, and cost-effective deep cleaning. It also leaves you a bunch of spare time to focus on packing checklists, organizing, logistics and more!
Save yourself time and unnecessary backache by hiring the services of move out cleaners. Here are 7 benefits you just cannot deny:
1. Prioritize Your Time Better
This is a no-brainer. By hiring the services of move out cleaners, you are freed up copious amounts of time to prioritize more important tasks.
When you're in the middle of a move, packing and organizing your life's belongings, the last thing you need to have on your mind is cleaning.
By enlisting cleaning professionals you can focus your attention on the task at hand and ensure your move is smoothly coordinated and mishap free.
2. Focus On Organization
When it comes to moving house, no matter how much stuff you have, the organization is key to making the transition as easy as possible.
This is especially important if you have children who require much of your time and energy. Making the transition easy on them is equally important.
With the help of a cleaning service, you have the extra time to focus on organizing, packing, allocating, and taking care of your children.
3. You Get The Deepest Clean Possible
Ever notice the dirt or dust that gathers along the top of your door frames? To be honest, most people don't! This is where cleaning professionals come in.
With the services of a move out cleaner, your home will be cleaned from top to toe. This means that they get into every single nook and cranny you wouldn't even think of.
Professional cleaners even go as far as to clean the inside and outside of your appliances (hello, coffee machine!), cabinets, and drawers.
4. They Tackle All Your Problem Areas
To add to the fact that professional cleaners have a hawk-eye for detail, they also bring the best cleaning equipment along with them.
So if your home has a real problem area that you've tried your best to clean, you can rest assured that professional cleaners will tackle it for you.
Problem areas may include a fireplace, chimney, stained tiling, stained carpeting, outdoor patio etc. Move out cleaners have all the best products and top-of-the-range equipment to leave your home spick and span.
[dfp_ads id=1672]
5. Sell Your Home with Peace-of-Mind
This is a big factor when it comes to moving homes because the last thing you want to be worried about is cleanliness and home maintenance.
Hiring the services of a cleaning professional means that a new tenant or landlord can contact them, and not you, in the event they are unsatisfied.
Many cleaning companies also offer regular maintenance and cleaning of your property prior to show houses for the best possible deal.
6. Sell a Clean, Inviting Space
Selling a home that is squeaky clean allows a new tenant or homeowner the chance to move into a welcoming, inviting space.
Basically, you're holding up your end of the deal by selling them a home that is ready to be lived in with immediate effect.
This allows new tenants to unpack and prepare their new home with the same peace-of-mind that this new space is clean and ready for them.
In essence, this is your very own housewarming gift to the new tenants of your old home.
7. Secure a Full Security Deposit
Finally, by leaving your house or apartment beautifully clean, you increase your chances of receiving a full security deposit back if you were renting.
Professional cleaners will restore your home back to its original condition, leaving no doubt in a landlord's mind that the security deposit is yours!
Ultimately, this outweighs the cost of hiring professional cleaners.
Always remember to schedule your professional cleaning services in advance to leave them enough time before the new tenants move in. Most cleaning companies are busier during the holidays.
Book Your House Cleaning Services Today
We get it, inviting strangers into your home to clean may seem a little off-putting. But with 360 Precision Cleaning, you have a move out cleaning service that is carefully vetted and well-trained.
We ensure the right group of professionals will be sent to your home to restore it back to its original state.
Our cleaning services are reliable, highly-rated, background checked, and experienced.
Take the stress out of your move and contact us 360 Precision Cleaning!
[dfp_ads id=1671]