October 25, 2018 by 360 Precision Cleaning
---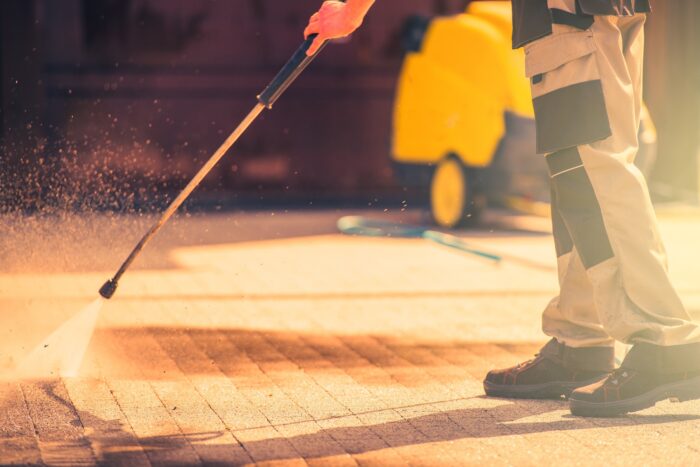 Some vacation rental property owners make up to $33,000 every year in rental revenues.
Impressive, right? But that's not all.
Experts say private accommodations will become a $36.6-billion sector this year!
Who wouldn't want to become part of that community? Especially considering that many of these rental properties generate passive income.
The thing is, it's as easy to lose money renting out your vacation property as it is to rake in the dough. One sure way to lose a lot of potential guests is with a poorly-cleaned and maintained house.
This is where professional vacation rental cleaning services come into play.
So… What can such pros do for you, apart from the obvious? Why should you even invest money on having them tidy up your VR?
We've rounded up some of the biggest reasons you should hire these cleaning services, so keep reading!
Cleaning a House Is Different from Cleaning a Vacation Rental
You know for yourself what a clean house should look like. Spotless floors and counters and dust-free furniture are only some of these characteristics. You also know your home is clean because it smells fresh.
This kind of cleanliness is perfect for your entire family's needs. But it's a whole different story if you'll rent out a vacation property to other people.
First, this is because there are greater expectations from your customers. They're expecting not only a warm and comfortable place to stay but also a healthy environment. This is especially true for indoor air, which can be up to five times as polluted as what's outside.
There are also the unknown activities that transpired during your previous guests' stay. They may have gone somewhere and tracked bacteria and whatnot into your home. That leaves not only you but all your other future guests at serious health risk!
These should already tell you how crucial vacation rental house cleaning services are. These cleaning experts know they need to go beyond usual house cleaning, and they will.
Wow Your Guests Right Away
With pros carrying out your house cleaning duties, your property is sure to elicit a wow from your guests. Remember, it takes as little as seven seconds to leave first impressions. You want to make certain they're great impressions, and a sparkling clean house is one way to achieve that.
You can also opt to have your hired cleaners take over the laundry work for you. They'll put in fresh towels, bedsheets, pillow covers, and blankets for the new guests. They'll do the vacuuming, carpet-cleaning, sanitizing, and everything in between.
Ensure Your Vacation Property Is Guest-Ready
Speaking of wowing your guests, you need to prepare the entire house for their stay. This is for not only for making sure that it's spotless but also by ensuring all essentials are ready for their use.
For starters, cleaning services for vacation homes ensure guests have toiletries to use. They'll also check appliances and electronics for the safety of use. That includes kitchen equipment, air conditioners, and heaters, as well as entertainment systems.
Vacation rental cleaners may also inspect your home's structural components. Loose windows, damaged floorboards, faulty doorknobs, and more will find it and let you know. From here, you can then make the necessary repairs or replacements.
They'll Help You Keep Those Great Reviews Coming
One study found that 80% of guests would leave their hotel because of cleanliness issues. That's why many travelers now look at cleanliness rating before making a booking. Aside from location and price, they also put great importance on hygiene standards.
Thanks to the Internet, it's even easier for vacationers to know more about these things. Today, it's so easy to leave reviews, comments, and complaints about everything. That includes experiences with vacation rentals.
That said, you'd want only great stuff about your vacation rental circulating online. But if you fail to meet guests' cleanliness standards, you can expect the exact opposite.
They're pretty sure to rant online and tell everyone how bad their experience was. Okay, maybe not everyone, but on average, they'll confide to 15 people about their bad experience.
That's why it's best you delegate cleaning tasks to professionals. Vacation rental cleaning services will help you get those positive reviews. They'll help you leave an amazing and long-lasting impression on your guests.
From here, your guests may then share the great news about your place. Free publicity is great, but it's even better if it's good publicity.
Vacation Rental Cleaning Services aren't Exorbitantly-Priced
Of course, you're likely wondering how much house cleaners charge. To give you some idea, HomeAdvisor reports that the average national hourly rate for house cleaning services is $25 to $90 per individual, or $50 to $90 per hour for a team of two cleaners.
Expect a bit more for a vacation rental though. Again, that's because the task at hand is heavier and bigger, with more steps than basic house cleaning.
There are also several factors to consider, such as the size of the house and number of bedrooms. You also have to factor in any special requests, which can raise the total cost. As such, how much you'll pay depends on your cleaning needs.
But there's no doubt that it's a cost worth of your hard-earned money. Remember, it's your vacation rental income on the line. You don't want to compromise this as well as your future revenues because of a single bad review.
Expert Vacation Rental Cleaners Can Help You Grow Your Loyal Customer Base
Six in 10 customers say they will never do business with the same company after a bad experience. That's more than half of potential repeat customers! You stand to lose them all if you don't satisfy your guests because of a not-so-clean house.
So, rather than risk it, invest in high-quality vacation rental cleaning services. They can be some of your best assets in growing a loyal customer base for your vacation rental business. Plus, you'll also find green cleaning services – great for your wallet and the environment.
Ready to take your vacation rental to the next level? If so, then please feel free to connect with us! You can also check out our other cleaning-related blog posts for more useful guides.