December 7, 2018 by 360 Precision Cleaning
---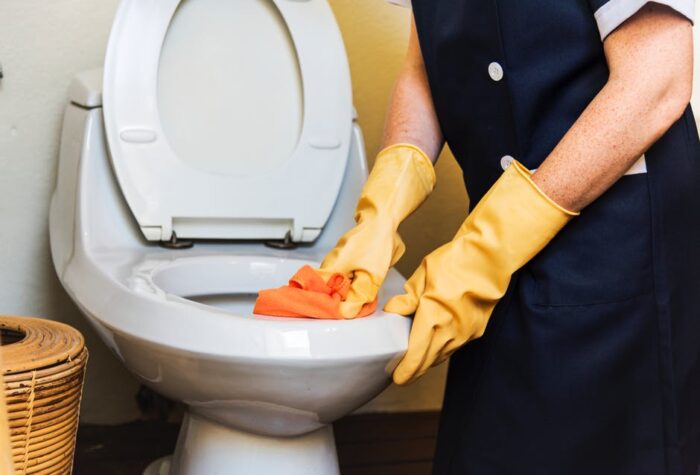 Are you preparing to move out of an apartment or another rental property?

One of the last things that you're going to need to do before you make your move official is clean out your rental completely. Most landlords require their tenants to clean up after themselves and do a final walkthrough to make sure cleaning was done.

You don't necessarily need to clean your rental yourself, though. Instead, you can hire a move out cleaning service to get the job done for you.

Here are 10 reasons why you need to hire a move out cleaning service before you finish making your move.

[dfp_ads id=1670]
1. Helps You Clean Better
Unless you happen to be a custodian, a maid, or an employee at a move out cleaning service, there's a decent chance that cleaning isn't your specialty. You might try your best to clean, but it usually doesn't lead to the best possible results.
A move out cleaning service will clean your rental way better than you would be able to. You'll feel more confident at your final walkthrough knowing your rental is going to pass your landlord's inspection.
2. Prevents You From Forgetting to Clean Something
If you attempt to clean your rental yourself before moving out of it, you're inevitably going to forget to clean something. During your final walkthrough, you'll kick yourself for forgetting to open the oven or freezer to clean it.
A move out cleaning service won't miss a spot. They'll clean every single surface and make your entire rental sparkle.
3. Allows You to Avoid Doing Any Damage
In your rush to clean out your rental prior to your move, you might end up doing damage to something and pay the price for it.
For example, let's say that you're struggling to clean off the stuck-on food from the top of your stove. You scrub and you scrub and you scrub some more but…nothing!
So you can keep scrubbing and, before long, you realize that you're scratching up the stove and doing damage to it. Your landlord won't be happy, and they'll likely send you the bill for it.
You can avoid these types of scenarios by bringing in a specialist to do move out cleaning.
4. Saves You a Ton of Time
[dfp_ads id=1672]

Even if you lived in a tiny apartment with almost nothing in it, it's still going to take you lots of time to clean it. Between vacuuming the carpets and scrubbing down the various surfaces in the bathroom, you're going to need to commit hours to get the job done right.

A move out cleaning company will save you tons of time and let you spend it wisely in another area of your life.
5. Cuts Down on Your Stress Levels
A recent study revealed that almost 60 percent of Americans believe moving is more stressful than wedding planning. If you want to prevent your stress from skyrocketing during a move, a move out cleaning service can help.
6. Frees You Up to Focus on Other Aspects of Your Move
During your move, there are going to be so many other things you're going to need to worry about. They include:
Packing up all your belongings
Finding a moving company to assist you
Moving your belongings to your new house or apartment
Cleaning your new house or apartment
And so much more!
The last thing you're going to feel like doing is cleaning. A move out cleaning company will make sure you can focus on everything else you have going on throughout the course of your move.
7. Keeps Your Landlord Happy
Your landlord will automatically look more favorably upon the cleaning job you did in your rental when they know professionals were behind it. They'll appreciate you for taking the time to bring in a move out cleaning company and will be less likely to criticize the cleaning job that was done.
8. Ensures You Get Your Security Deposit Back
At the end of the day, your goal when it comes to cleaning out your old rental is ultimately to get your landlord to give you your entire security deposit back.
If your rental isn't as clean as your landlord wants it to be, they can charge you to have a cleaning crew come in to clean it. This will cut into your security deposit and prevent you from getting the whole thing back.
9. Costs You Very Little
There is obviously going to be a cost associated with hiring a move out cleaning service. But the cost isn't anywhere near what you might think it is.
The exact move out cleaning service cost will depend on everything from the size of your rental to how much cleaning you actually need done. But more often than not, it'll cost you less than $200 to deep clean a one-bedroom home or apartment.
That cost will be well worth it when you see what a great job your cleaning company does in your rental.
10. Makes You Feel Better About Moving On
Moving out of a rental property can be a very emotional experience. You might be moving to a bigger and better place, but you'll still get a little choked up looking back on all the good times you had at your rental.
When you work with a move out cleaning service, you'll feel better about leaving it behind. You'll leave it in great condition for the next tenant and know that they're going to be able to make lots of great memories in it, too.
Book a Move Out Cleaning Service Today
Are you convinced that hiring a move out cleaning service is the right move for you?

Before you do it, make sure you track down a company with a proven track record when it comes to cleaning out rental properties. They should offer a long list of services that can get your rental as clean as it can be before you move on.

Contact us today to see why we would be the best move out cleaning company for you.

[dfp_ads id=1671]