December 18, 2018 by 360 Precision Cleaning
---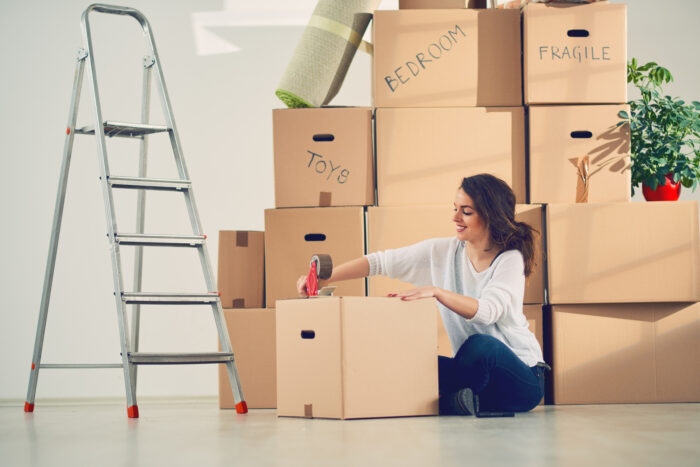 The number of Americans who rent a home or apartment is at a 50 year high.

Finding the right rental home will require you to seek out the help of a reputable real estate agent. If you're moving from one rental property to another, you need to focus on leaving your existing residence in good shape.

Many people don't know how to move out of a rental property the right way, which can cause major problems. The following are some of the things you have to do when moving out of a rental home or apartment.

[dfp_ads id=1670]
1. Getting Organized is the First Order of Business
Moving out of a home can be a very stressful process. If you do not take the time to get organized before this process begins, it is only a matter of time before mistakes start happening.
Doing things like packing and labeling boxes, scheduling utility cutoffs and renting a moving truck can benefit you. Trying to handle every aspect of the moving process on your own is a bad idea. With the assistance of a moving company, you can get all of your things packed and moved quickly.
2. Look For Repair Issues That Need to be Fixed
The longer you live in a rental home or apartment, the more damage you will ultimately do to the space around you. It is normal for walls to get a bit dinged up over time.

Before you move out of a rental property, you need to do a walkthrough to look for any damage that may be present. The last thing you want is to give your existing landlord a reason to keep your safety deposit.

Generally, you will be able to handle small repairs like wall painting on your own. The time and effort you put into fixing these problems will be well worth it.

[dfp_ads id=1672]
3. Clean Your Little Heart Out
Perhaps one of the most important things you need to do when moving out of a rental property is to clean it thoroughly. Once you start moving furniture out of the home, you will probably uncover a lot of hidden dust.
Instead of leaving your rental home dirty, you need to take some time to get your hands dirty. If you simply don't have the time to clean, hiring professionals to do this work is essential.
Before you hire a cleaning company to perform this work, be sure to find out more about the experience and reputation they have. With a simple Google search, you should be able to find all of the information you need to make an educated decision.
Need More Information on How to Move Out of a Rental Property?
Waiting until the last minute to clean, pack and move is a bad idea. With some professional help, you can figure out how to move out of a rental property the right way.

Are you looking for a reputable and experienced cleaning company? If so, contact us now to find out more about the cleaning services we provide.

[dfp_ads id=1671]