February 19, 2019 by 360 Precision Cleaning
---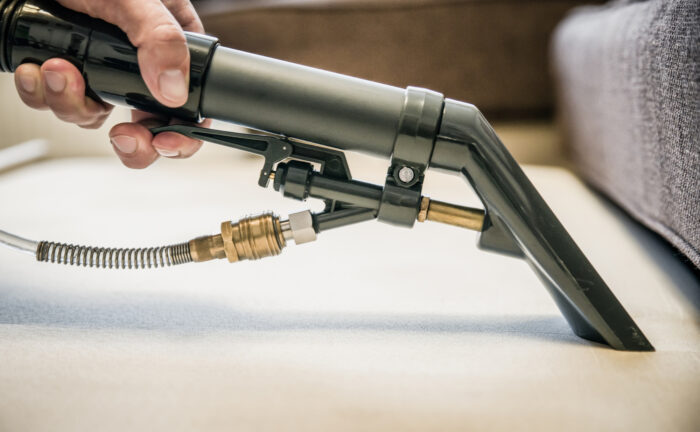 Every year, nearly 40 million Americans move to a new home. 

If you've moved recently, you know the headache and stress that comes with it. Packing up your stuff, forwarding mail, changing utilities, and… shampooing the carpet? Is that really necessary?

In preparation for moving out, you need to make sure your former home is spotless and clean. You know you need to do a thorough cleaning, but how about the carpet?

Keep reading to learn how much cleaning you need to do before moving out of your rental home and whether you need to shampoo the carpet.

[dfp_ads id=1670]
Talk To Your Landlord
First, before you start cleaning, take a look at your lease and see if it has any information on cleaning.
You can also talk to your landlord and ask them what they expect to be cleaned and how they handle the cleaning process. Ask if they require you to professionally clean the carpet. Your landlord should provide you with a list of things to clean.
For large apartment units, many landlords bring in a professional cleaning service and may charge you a flat fee. They usually take the fee out of your deposit. Others may expect you to do a thorough cleaning.
What Does It Mean to Deep-Clean?
If you're doing the cleaning yourself, make a list of all the things you need to do.
This may include:
Dusting all surfaces
Deep-cleaning major appliances like the fridge and oven
Cleaning kitchen and bathroom sinks and countertops
Scrubbing tubs, toilets, and showers
Vacuuming, sweeping, and mopping floors
Cleaning cabinets
There may be thorough cleaning jobs that you need to do in addition such as:
Blinds and windowsills
Grout in tiles
Wipe down crown molding
Shampoo Carpet
What Happens If I Don't Clean Everything?
If you end up doing a basic cleaning, or if you don't clean at all, you may risk losing hundreds of dollars from your security deposit. In fact, nearly 26% of Americans said they have lost part or all of their security deposit.
Among the reasons for losing the security deposit include:
Behind on rent
Cleaning services needed
Major repairs
[dfp_ads id=1672]
Should I Do the Cleaning or Hire Professionals?
You could do the cleaning yourself, or you can leave it to the professionals. You don't want to spend countless hours cleaning only to find out that you missed something and get dinged on your security deposit.
By hiring a cleaning service, you can prioritize your time better. You'll have more time to do important things like packing up and organizing your new home.
Schedule a Vacuum Shampoo Today
Chances are, you do need to shampoo carpet and other deep-cleaning services before moving out of your home. Most landlords expect that you leave the home clean enough for a new tenant to move into immediately.

Save yourself the time and hassle by scheduling a cleaning service today and save $20 on your first service.

[dfp_ads id=1671]