April 11, 2019 by 360 Precision Cleaning
---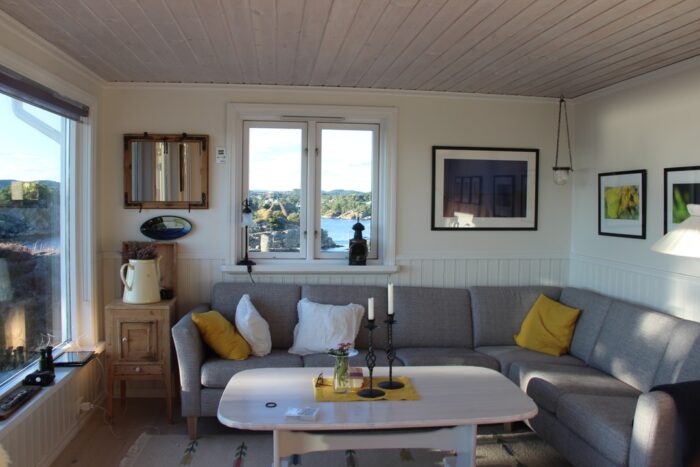 There are over 650,000 Airbnbs in the United States and over 5 million worldwide. This booming industry has created a new way for rental property owners to make money.
But, there's also more competition now than ever before.
What makes your Airbnb stand out from the others in your city? One factor that is always rated with high importance by guests is cleanliness. The cleaner your Airbnb is the better the reviews.
Some hosts opt to clean the property themselves, but this isn't the best option. Keep reading to learn the benefits of hiring an Airbnb cleaning service.
Why Cleaning it Yourself Isn't Good Enough
There's a reason professionally cleaned Airbnbs do so well. It's easy for hosts to miss important spots. And, professional cleaning methods are more effective.
If you've ever tried to clean your Airbnb yourself, you know how much work it is. Between every stay, you must replace all linens and sanitize everything.
When previous guests leave it extra dirty, that's more work for you.
You may be keeping up the in-between cleanings, but what about deep cleaning? Many Airbnb guests notice when nooks and crannies are dirty. Depending on what you're charging per night, dusty air vents are not okay.
When was the last time you cleaned the laundry detergent drawer? The baseboards in the bathroom? What about the refrigerator shelves?
There's simply too much cleaning to do for one person. Especially if you're also doing the marketing, guest vetting, and providing services.
Option 1: Hire an Independent Cleaner
You have another option besides hiring a professional cleaning service. Independent house cleaners can sometimes take care of Airbnbs. But they come with many disadvantages.
First, since you'll be working with the same person, you want to make sure they're reliable. This takes ample interviewing and vetting before you can hire them.
Second, there's no standard of cleaning that they must adhere to. Some days you could get excellent work. On others, it could be less than acceptable.
Third, what happens when the solo cleaner is sick? Or doesn't show up for work. If your Airbnb doesn't get cleaned before the next guest, you'll make an awful impression.
Does the solo cleaner charge you more for deep cleaning? What about specialty cleaning products? If your Airbnb requires extra cleaning, you could get charged more.
Option 2: Hire a Professional Airbnb Cleaning Service
For a reliable, consistent, and perfect clean every time, hire a professional service. Companies that specialize in cleaning Airbnbs know all the tips and tricks to do a job well.
Most companies have a standard of professionalism and quality. So, you can expect pleasant cleaners each day. They get trained in the company's cleaning methods.
If their cleaning doesn't meet your standards, you can easily contact the company manager.
If one cleaner is sick, another one will show up in their place. You never have to worry about a room being dirty for the next guests.
With a professional cleaning service, it's clear what you're paying for. They will usually have a list of services on their website will prices. Any extra cleaning jobs you need done get planned and discussed in advance.
Last, cleaning companies have access to all the tools and materials needed. You don't have to worry about purchasing special wood cleaner or scum remover. Rest assured that the professional service will have all the tools to clean your place.
How a Professional Service Can Help
Besides doing an amazing job cleaning, there are some other perks to hiring a service.
1. Pay and Book Online
Most cleaning companies accept payment online through their websites. You can also book cleaning services in advance for your Airbnb.
This is super convenient for busy property owners. Set up a monthly or bi-weekly payment schedule to ensure the company always gets paid.
2. Tons of Services Offered
Besides making beds and doing dishes, a cleaning company offers many other services. For example:
Sweeping and mopping floors
Taking out garbage
Sanitizing door handles, knobs, and light switches
Wiping baseboards
They could also clean the insides of closets and cabinets. Pulling out the fridge to clean under it is important for pest control. With prior notice and extra time, they could even shampoo the carpets.
If there are appliances that have specific cleaning instructions, let the company know. As long as you communicate with the manager in advance, there's nothing they can't clean.
3. Notify You of Damages
Some guests are rowdier and rougher than others. As you improve your vetting system, you might find damaged property on occasion.
Cleaners that show up every day between stays will be the first to notice damages.
It's important you know about damages as soon as possible. Fixing them immediately could make or break your next guest's stay.
Sometimes, guests will leave a note if something wasn't working. If the hot water runs out, a light bulb burns out, or the WiFi stops, you need to know.
Professional cleaners know what to look for and when to alert you.
4. Report Low Supplies
Your guests expect the basic necessities in your Airbnb. You should always have ample toilet paper, paper towels, dish soap, and hand soap. If your ad promises any other items, ensure you always have them.
Professional cleaners can keep tabs on your Airbnb's inventory.
If they notice there's no more toilet paper or soap, they can alert you. Or, you could have a stockpile of supplies in the backyard shed. Prearrange cleaners to have access to the supplies and pay them to restock for you.
Ready to Schedule a Cleaning?
Your Arizona rental has the potential to bring in a lucrative stream of extra income for you. But, to get the best dollar per stay, you need to focus on cleanliness.
A professional Airbnb cleaning service can help. 
Let 360 Precision Cleaning take care of you. Our expert cleaners are highly trained and experienced in cleaning Airbnbs. Ditch the stress and make more money by leaving the cleaning to us.